HP was in our news on Friday as the world's biggest PC maker released its Q1 financials. The company was still suffering declines in sales and revenues but not as badly as was expected by analysts, so the markets saw that as a positive. Also much was made by Meg Whitman, again, about the company's turnaround plan. HP recently dabbled with Google's other OS with its first Pavilion Chromebook, and today at the MWC in Barcelona we have seen its first Android tablet; the HP Slate 7.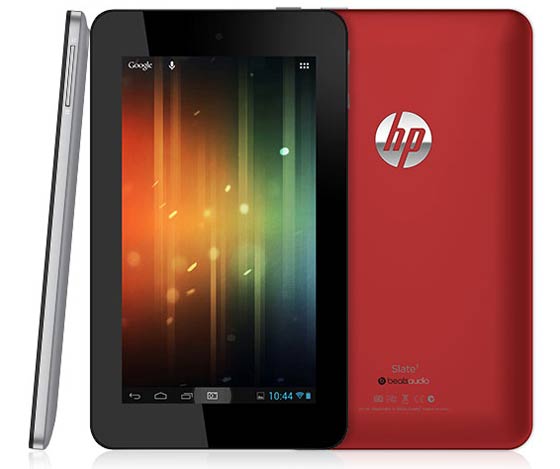 Alberto Torres, senior vice president, Mobility Global Business Unit, HP talked about the ideas behind the Slate 7; "To address the growing interest in tablets among consumers and businesses alike, HP will offer a range of form factors and leverage an array of operating systems," he said. "Our new HP Slate7 on Android represents a compelling entry point for consumer tablets, while our ground-breaking, business-ready HP ElitePad on Windows 8 is ideal for enterprises and governments. Both deliver the service and support people expect from HP."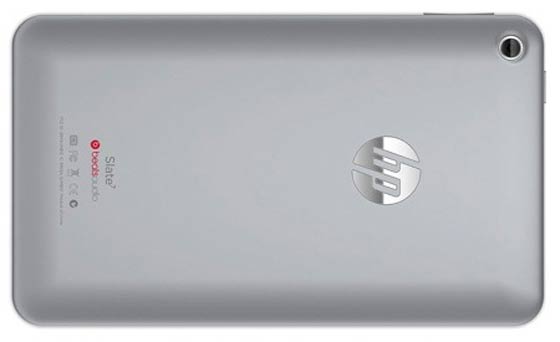 As you might guess from the name, this first Android tablet from HP is a 7-inch device. There's a lot of Android competition at that size but HP has surprised us a little by announcing a rather competitive price of $169. What sacrifices have been made to reach this price? Let's delve into the ingredients of this Android tab and find out, to do this I have compiled a specification table:
HP Slate 7 specifications
CPU: 1.6GHz ARM Cortex-A9 dual-core processor (Rockchip?)
RAM: 1GB
Screen: 7-inches HFFS panel at 1024x600 pixels
Storage: 8GB + microSD card slot
Audio: built-in Beats Audio
Physical properties: 370g, 1cm thick
Connectivity: Wi-Fi, microUSB
Cameras: 3MP back and VGA front
Battery: - no info as yet
Software: Android 4.1 Jelly Bean, Google Play compatible, HP exclusive games and productivity tools
Colours: Grey or Red
Price/Launch date: "April 2013"
The most immediate comparisons most people will make with this tablet are with the Nexus 7 and Amazon Kindle Fire HD. Laptopmag asked HP's Torres about these competitors and he replied "we are going to have a very strong value proposition with Beats Audio and that the design is far superior than those other tablets that you mention." He also hinted at the range of Android tablets from HP expanding in the near future.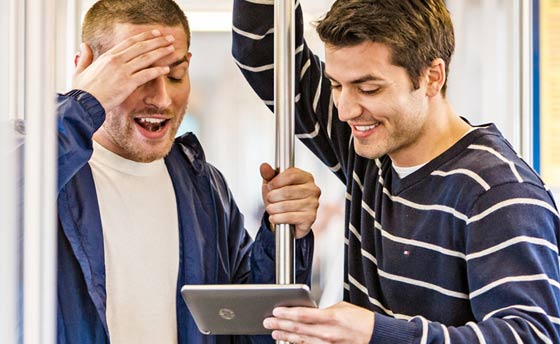 At $30 less than the Nexus 7 and Kindle Fire HD it may do well when people compare them in-the-flesh. Compared to the Nexus 7 it's a bit slower but is cheaper and has an SD card slot, compared with the Kindle Fire HD it's again a bit cheaper and isn't tied into the custom Amazon software.
I hope HP fare better than HTC with Beats Audio – which you might call "the USP of the underdog". How high up on a list of criteria, when choosing a tablet, are some speaker EQ settings? However from reading around I think the best thing about the HP Slate 7 isn't Beats Audio, it's the quality of construction. The Slate 7 has a stainless steel frame and a comfortable soft-touch back that belie its budget price.
The HP Slate 7 is set to be available in the US in April 2013 for $169. We have no information about launch dates or pricing in other regions.