PC maker Dell is planning release a new tablet in 2012, though is still undecided over whether it wants use the Windows 8 or Android operating system.

Having dabbled in the tablet market unsuccessfully with its discontinued business-focused, Android-powered, Dell Streak 7 tablet, the Texas-based company is hoping to have more success with a device aimed at the consumer market.

Speaking with Reuters, Dell chief commercial officer Steve Felice says that the company plans to be more focused in 2012, shrugging off the fact that it's entering the consumer tablet space way behind the market leaders.

"

We have been taking our time. The general failure of everyone that's tried to introduce a tablet outside of Apple suggested Dell made a prudent choice", he said. "You will see us enter this market in a bigger way toward the end of the year. So we are not really deemphasising it, we are really being very careful how we enter it.





"When you are talking about PC, people are more focused on the hardware itself. When you are talking about the tablet or the smartphone, people are interested in the overall environment its operating in. As we have matured in this, we are spending a lot more time in the overall ecosystem."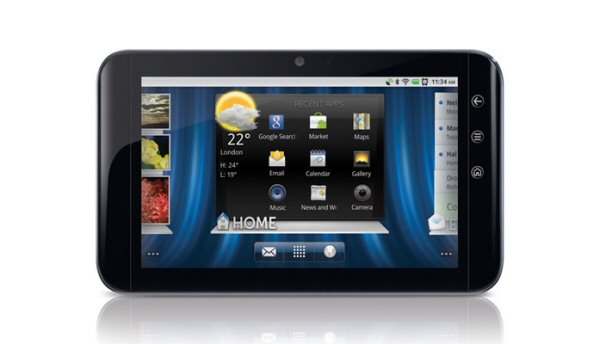 Dell Streak 7 fails to make an impression, but what does 2012 hold?



Dell is still undecided over which operating system it plans to use in its new tablet.

"

There hasn't been a lot of advancement and it's given Microsoft a good window to come into the market with Windows 8. I like the touch Windows 8 feature,

" said Felice. "

We like Windows 8 but we continue to develop with Android as well. We are still going to be more choice-driven, based on the feedback we get from customers.

"

Though Dell says that it will aim the new tablet at the consumer market, it says it won't neglect business customers but will release a device that caters for both.

"

When we introduce the products, they will be consumer products, but we are going to make sure that they are very compatible with the business marketplace, which we don't think Apple has addressed,

" Felice said. "

There's lot of use in the commercial sector that requires security and more compatibility, and I think we will be able to address that in a better way.

"

At CES this week, Dell also revealed its first Ultrabook, the XPS 13, which features a 13in 1,366x768 display, an Intel Core i3 processor with integrated HD 3000 graphics, a 128GB solid-state drive and a backlit keyboard. The XPS 13 will launch in the UK in March.