O2 wrote to HEXUS this morning to announce that it has joined the rest of the big four mobile networks in the UK by offering unlimited data plans to consumers. Headlining its message 'O2 goes limitless', O2 PR wrote that "with tariffs from £33 per month, customers can enjoy carefree data usage on Britain's best network for coverage".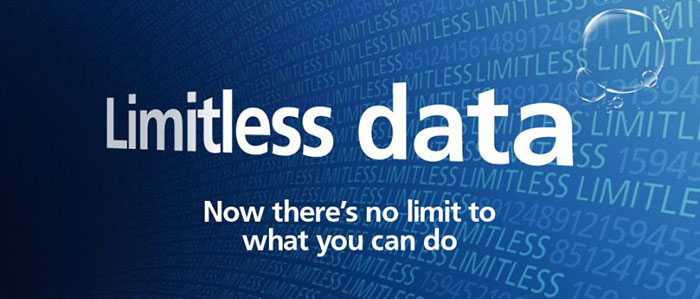 While the announcement roughly coincides with O2 turning on its 5G service (October) the unlimited data plans don't appear to be particularly closely tied to 5G offerings - which haven't been detailed yet anyway. O2 says that the new unlimited plans will be available with the latest smartphones and its range of 5G smartphones, as well as a SIM-only offering.

The entry level price for unlimited data on O2 will be £33pcm for 18 months with a SIM-only contract. O2 customers on a Family Plan, or with O2 Family Discount, as well as O2 Open and O2 Students plans will be able to 'go limitless' too. If you want a new contract with smartphone. O2 recommends its latest 5G devices including the Xiaomi Mi MIX 3 5G and Samsung Galaxy Note 10+ 5G and Samsung Galaxy S10 5G.
Poking around O2's site I found that a Samsung Galaxy S10 5G with unlimited data cost £30 upfront then £66.64pcm over 36 months. Looking to cut this price I checked out the Xiaomi Mi Mix 3 5G on the same tariff, and this option costs £58.06pcm, as you can see below.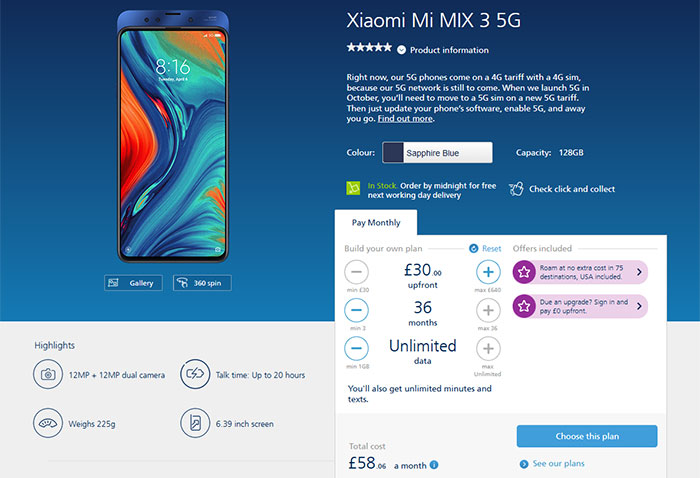 O2's launch of an unlimited data service coincides with research it commissioned into frustrations of modern life in the UK. Respondents ranked running out of mobile data in the top 10 of 'life's inconveniences'.
As a reminder, you can find the latest news from mobile service providers in this HEXUS section. You will see that EE launched unlimited 4G and 5G plans in late August this year, Vodafone started to offer 5G and unlimited data plans in July, and Three has been offering unlimited services for a number of years.