EE has decided to respond to the competition, spearheaded by Three and Vodafone, and introduce unlimited 4G and 5G SIM and smartphone handset plans. The UK's largest mobile operator often crows about its "best mobile network coverage" and thinks that this, plus the new plans, justify it selling contracts for "the ultimate mobile experience," from £34 pcm and up.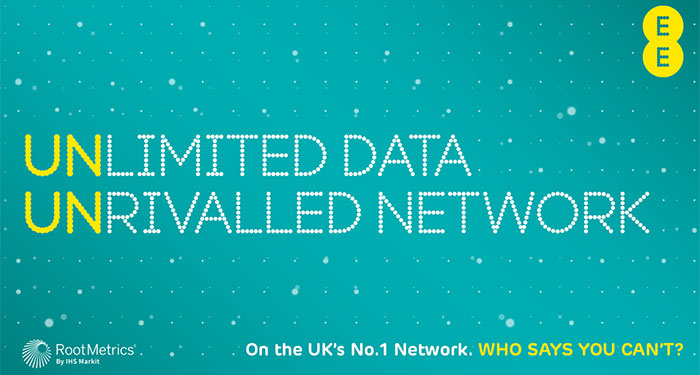 The new unlimited data EE SIM and phone contract deals are live right now at EE shops, over the phone and on ee.co.uk. EE pledges that the truly unlimited plans have no speed restrictions a la Vodafone. Furthermore, the plans include up to 120GB of giftable monthly data and two swappable benefits (choose from Amazon Prime Video, BT Sport App (HDR) access and Roam Further Pass access).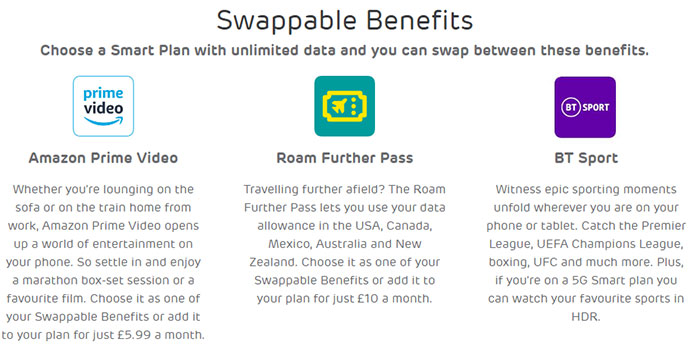 From the intro you might think that £34 pcm will net you an unlimited data 5G plan, but EE has been slightly deceptive with its headline wording as that is the price of the entry-level 4G unlimited SIM only plan. If you want 5G unlimited SIM only the price is an extra £10 pcm - so £44 pcm. If you want to pick through the new unlimited 4G and 5G SIM-only plans please go here, and you can easily navigate to phone plans from there too.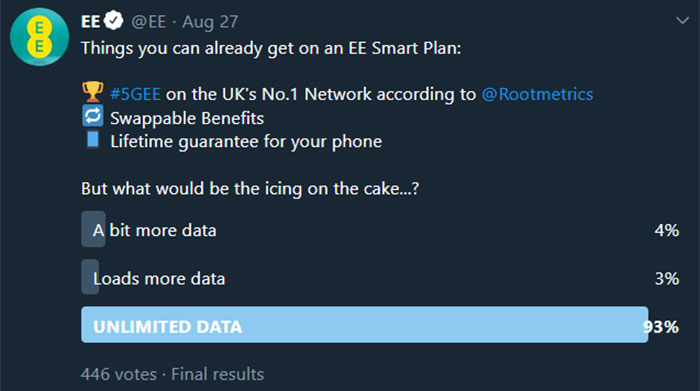 Edward Goff, Marketing Director at EE, asserts that EE will deliver the best coverage and speeds for unlimited data in the UK, with no speed caps, and the attraction of swappable benefits. If you choose one of the new EE Smart Plans you can also take advantage of EE's upgrade anytime feature for phones.

Last but not least, EE has started to offer unlimited data plans on 5G and 4G for SMEs - covering SIM only and smartphone plans - starting from £27pcm + VAT.