We have seen so many leaks concerning the upcoming Nokia X handsets in the previous weeks that it was really nice to have the facts about this range of customised Android OS mobiles pop into the HEXUS inbox this morning. These are the Nokia Android handsets we have seen glimpses of and they do look daringly different, sporting a heavily customised Android UI. However you won't be using the Google Play Store with these mobiles straight out of the box, your apps will come from the Nokia App Store.
Nokia intends to reach "the next billion" using these affordable dual-SIM handsets as its vehicle. While Android based, the OS hooks into Microsoft services rather than those Google wants you to use. Nokia says that the handsets provide "an on-ramp" to MS services like Skype, OneDrive and outlook.com and will lead people to aspire to higher priced Lumia phones. Nokia apps like HERE navigation and MixRadio are also present on the devices.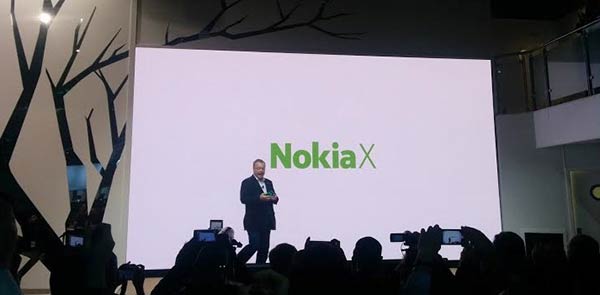 As part of its 'next billion' plan Nokia also introduced a couple of new entry-level Asha touch phones. Stephen Elop, executive vice president of Nokia's Devices & Services, commented "Our deliberate approach is to offer four tiers of products including our affordable entry-level devices like the new Nokia 220; our entry-level Asha touch phones like the new Nokia Asha 230; our new Nokia X, Nokia X+ and Nokia XL smartphones primarily for growth economies; and our Lumia portfolio, which is where we introduce the greatest innovation and provide full compatibility with the Microsoft experience".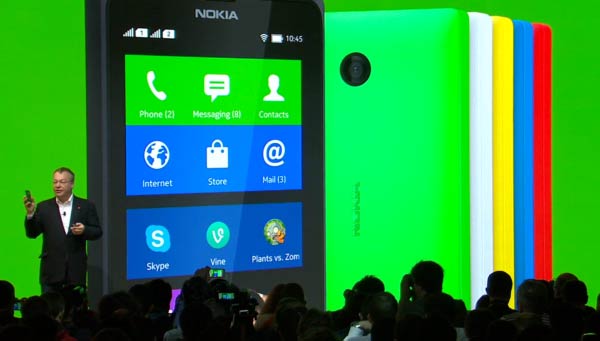 The Nokia X, Nokia X+ and Nokia XL don't vary a lot in specifications. The 4-inch screen equipped Nokia X and X+ are pretty much the same except that the + model offers more RAM built-in (768MB rather than 512MB) and storage. They both also employ a 3MP main camera. There's only €10 between them so if you want the extra RAM/storage that's a good upgrade. For another €10 you can get the 5-inch Nokia XL which also has both a better main camera (5MP) and a selfie camera (2MP).
All the screens, even on the biggest XL model have a WVGA resolution of 800 x 480 pixels. Also all these smartphones use the same Qualcomm Snapdragon S4 dual-core 1GHz processor.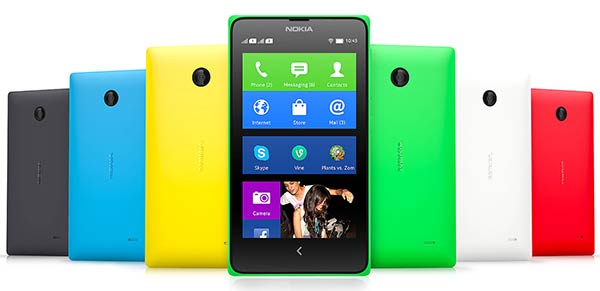 We are told that the Nokia X will be available immediately in Asia-Pacific, Europe, India, Latin America, the Middle East and Africa. You will have to wait until Q2 2014 for the Nokia X+ and Nokia XL roll out.
If you are interested in these devices GigaOM talks you through a hands-on with the Nokia X. On a kind of positive note, it reports that the Nokia X uses "low-end parts with a high-end finish". Also the software skin looks like "a cross between its Asha OS and Windows Phone". However, in the tester's opinion, the mobile felt slow and not as graceful as the often cheaper Windows Phone Lumia 520 or rival Android Moto G.