A new lower priced version of the Samsung Galaxy Note has been "confirmed" by Samsung-centric news website SamMobile today. The Galaxy Note 3 Lite (SM-N7505), will debut at MWC 2014 in February, it says, and be available to buy shortly after that time. Meanwhile Samsung will try to win a few more Galaxy Note 3 converts and upgraders by offering its September-refreshed Note 3 in a choice of swanky red or glizy white-gold.
An insider has revealed to SamMobile that a 'Lite' version of the Samsung Galaxy Note 3 exists and it is going to be announced at the Mobile World Conference (MWC) at the end of February. The handset will then hit the market sometime in February/March.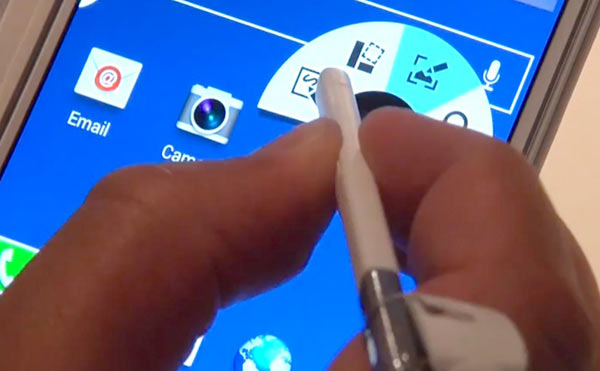 The Note 3 'Lite' has a model number of SM-N7505 and be initially be available in black and white finishes. However the specs of the handset and particularly what has been cut off to make it a 'Lite' version are up for debate. SamMobile reckons that previous rumours of a camera and screen spec downgrade, in comparison with the regular Note 3, are the most likely cuts. In particular the camera sensor might be downgraded to 8MP and the screen tech not be Super AMOLED but a cheaper LCD based unit.
Looking at Samsung's possible strategy with the new device, industry watchers observe that the Note 3 Lite could help popularise the S Pen among people who don't have the funds or don't want to spend so much on a smartphone.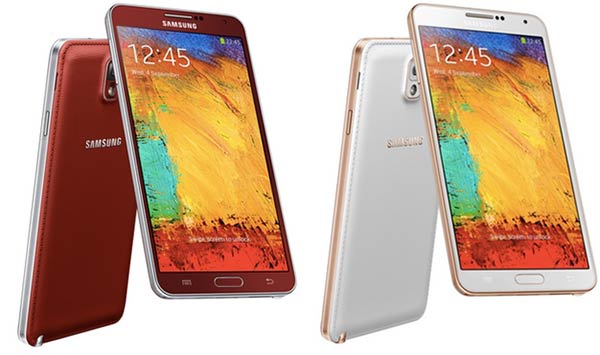 Galaxy Note 3 coming in Red and Gold
In other Samsung Galaxy Note 3 related news we recently heard that Samsung will be launching the Note 3 in both red and gold colour options early in 2014. SamMobile again uncovered this Samsung plan and says that the red version will launch in the first week of 2014 with the white gold one to follow a fortnight later. Both colours are supposed to be distributed worldwide, not just in Argentina where evidence of these colours was first found.