At the Samsung Galaxy Note 3 launch event in Seoul, South Korea, today a Samsung representative informed the BBC that the company plans to release new smartphones with curved OLED displays. The new curved and possibly flexible smartphones will be available in South Korea from October. In related news the Samsung Galaxy Note 3 stylus-equipped smartphone and Galaxy Gear smartwatch be available from retailers in 58 countries, including the UK, starting today.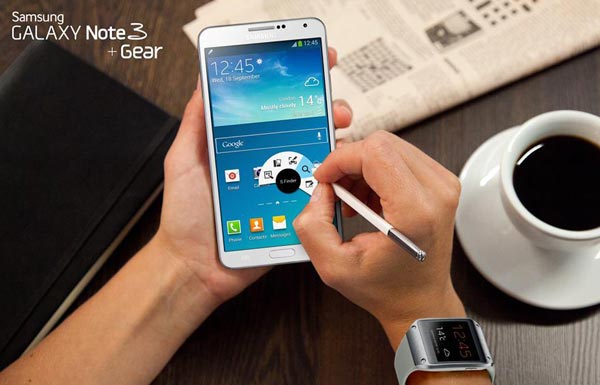 Curved future
DJ Lee, Samsung's head of strategic marketing for mobile, told the BBC that "We plan to introduce a smartphone with a curved display in South Korea in October". No other details were forthcoming. It is known that Samsung is one of the pioneers of curved, bendy and flexible display technology as it has previously exhibited such prototype screens at various trade shows. Samsung, and South Korean rival LG, actually have curved OLED screen products on the market, in the shape of their OLED TVs.
An analyst from CCS Insight told the BBC, "My understanding is that these new phones will form part of Samsung's Active range, so the curved screen is probably to do with making the phone more flexible and rugged." Also it is thought that the curved and flexible screens will help Samsung differentiate its products in a market crowded with competitor products which are often basically "homogenous, flat-screen rectangles".
Samsung Galaxy Note 3 and Galaxy Gear smartwatch now available
The Samsung Galaxy Note 3 stylus-equipped smartphone and Galaxy Gear smartwatch are available at retailers in 58 countries starting from today. In London the new devices were launched last night "at a glitzy party in London attended by singer Ellie Goulding, model Daisy Lowe and TV presenter Jonathan Ross," reports The Telegraph.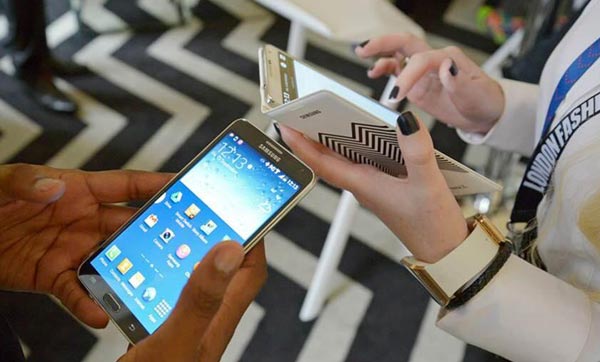 There was a moderate amount of queuing for the new devices this morning throughout Europe, as shown on The Mirror website. UK mobile networks and retailers Phones4U, EE, Vodafone, Orange, T-Mobile, O2, Carphone Warehouse and Three are all offering these new devices. The Galaxy Note 3 is available from £37 pm on contract or £649 SIM free. The Galaxy Gear is £299. Samsung offers a bundle discount so you can buy both new devices outright for £848 – that's £100 off.