Acer has launched a new smartphone called the Liquid S1. This is an Android powered device in the phablet form factor. Acer actually calls it a 'phablet' in the press release. The key specs of the Acer Liquid S1 include a 720p 5.7-inch display and a 1.5GHz quad-core processor by MediaTek supported by 1GB of RAM. The phone uses Android 4.2.2 and it offers a more or less stock experience. It is expected to be made available in Asia and Europe (including the UK) and is equipped with twin SIM slots. It is priced at 329 Euros.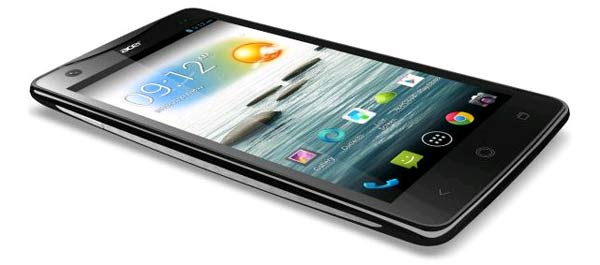 The Acer liquid S1 is supposed to bring together the best of the tablet and smartphone worlds; "Featuring single/dual SIM cards, Android 4.2 Jelly Bean, quad-core 1.5 GHz processor, and a day's worth of battery power, the Liquid S1 combines the work efficiency of a tablet PC with the convenience and multimedia-rich features of a smartphone. It is an all-in-one mobile device that opens up more possibilities for users to communicate and explore." The productivity side of the phablet is enhanced by 'AcerCloud Docs' allowing users to access files from their PC. Wireless display and wireless print features are also supported for presentations and document handouts etc.

As mentioned above, the Acer Android look and feel is a largely stock experience however Acer adds a multi-tasking enhancement called 'Acer Float User Interface'. This works in the following way; "The press of a key brings up the Float Apps shortcut; apps on a translucent screen float over the function being used. It is easy to access or switch Float Apps anytime. These apps include camera, maps, calculator and notes. A Float Caller notification ensures that users will not be interrupted by incoming calls that take over the full screen. When a call comes in, the Float Caller mini-window pops up and the user can choose to take the call or reply with a quick message." This functionality does sound useful and may be a function that appeals to you.
Acer Liquid S1 specs
Screen: 720p 5.7-inch display
Processor: 1.5GHz quad-core processor by MediaTek
RAM: 1GB
Storage: 8GB + microSD card up to 32GB
Connectivity: Bluetooth®, Wi-Fi® and 3G connections dual-SIM capability
Cameras: 8MP back facing camera and 24mm wide-angle FF camera
Sound: DTS StudioSound™
Battery: 2,400mAh – lasts "a day"
Construction: Aluminium side grip, available in matt black or white, weighs 195g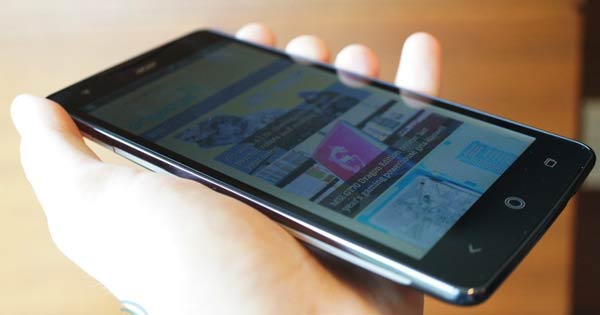 If this new phablet tickles your fancy then it won't be long until it is available, in Q3, also the price is quite competitive at an RRP of 329 Euros.