Samsung are rumoured to be readying two new large smartphones which will herald the beginning of a new Galaxy Mega range. These smartphones follow the current trend for ever larger screens, arguably started by the original Samsung Galaxy Note, however they will eschew the stylus, as do most of Samsung's emerging gargantuan rivals.
So the new Galaxy Mega range will look like Galaxy Notes without a stylus. Initially there are two models planned, according to SamMobile and its insider source. The GT-I9152 Galaxy Mega 5.8 will, as you might guess, sport a 5.8-inch screen. SamMobile interprets the GT serial number as meaning this 5.8-inch device will be a DUOS smartphone – with dual-SIM functionality.
The GT-I9200 Samsung Mega 6.3 will be a 6.3-inch screened smartphone. Analysis of this GT code suggests it is neither a dual-SIM smartphone nor the next Galaxy Note. Galaxy Note serial numbers begin with N7. It is thought that the Galaxy Note III will also have a screen nearing 6-inches in diagonal.
A clue to the introduction of these huge screened devices came with the launch of the Samsung Galaxy S4 and a large pile of accessories on 15th March. At that time the Samsung Game Pad was revealed equipped with a cradle supporting smartphones with screen sizes up to approximately 6.3-inches.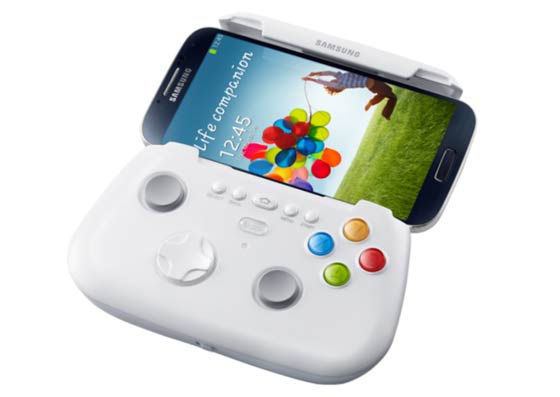 As for release dates, the Galaxy Mega 5.8, available in white, will be made available in late May. The Galaxy Mega 6.3, available in both white and black, will be made available in early June. These dates are according to SamMobile's week indicators as interpreted by GSM Arena.
Looking at the smartphone market, many Samsung rivals seem to have bolstered their offerings of "mega" screened smartphones after seeing the pioneering success of the Samsung Galaxy Note range. Hardly any of them have packed a stylus, I can only remember the 5-inch LG Optimus Vu which did so. I think the new Mega range may help Samsung compete with the many phablet upstarts by offering Note-like big screens but (minus the Wacom tech) at a lower price.