There are some interesting rumours twirling around in the mill for seven inch tablets at the moment. It is suggested that Apple may be ready to deliver a smaller, seven inch iPad towards the end of this year, perhaps retailing for $299, though, this had already been suggested last year as a response to Amazon's Kindle Fire eating-up the low-end market.
Another seven inch tablet to hit lately is Google/ASUS's Nexus 7, offering Android 4.1 'Jelly Bean' powered by an NVIDIA Tegra 3 quad-core SoC, competing directly with Amazon's Kindle Fire by selling at the same, $199 (£159) price.
This spells trouble for Amazon, as, aside from Kindle's unique app store, the Nexus 7 looks to best the ageing tablet in every-which-way, with specific note to screen resolution, one of the key factors when hunting for a reading device. The Nexus 7 boasts a 1,280 x 800 resolution display vs the now rather meek 1,024 x 600 display, sported by the Kindle Fire.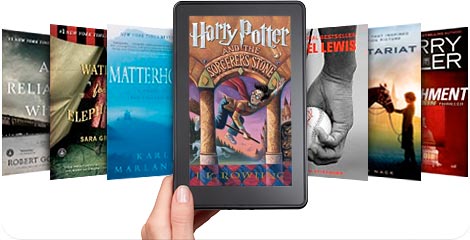 Perhaps in response to this new competition, or perhaps simply as the tablet approaches its one-year anniversary, sources are suggesting that the Kindle Fire 2 is not far from release and, will likely hit the market sometime towards the end of Q3. What's more, it's claimed that the latest iteration in the series will close the resolution gap, matching the Nexus 7's 1,280 x 800 display, moving from 169 to 216 ppi.
Other changes are to be a thinner profile and a built-in camera. It'll be interesting to see what Amazon does with the CPU, as in the original Fire, this was fairly basic to keep down costs. Amazon could go one of two ways really; attempt to beat the Nexus 7 in spec and brand, or, further drop the price, potentially taking a loss on each sale, in the hopes of recuperating costs on the app store.
The latter sounds like a smart move to us, allowing the tablet to re-differentiate itself from its new competition; we already know that ASUS sells the Nexus 7 at cost and would struggle to take the price any lower without proceeds from Google Play, which would require a new agreement to be formed with Google. Either way, this could be make or break for the future of Amazon's Kindle Fire.