There's no better way to ensure you get a few headlines at CES this year then to claim you've got a product that's the world's first for something or another.

Huawei can therefore be proud of itself for creating the world's slimmest smartphone, the Ascend P1 S. The ultra-thin phone is just 6.68 mm thick, which makes it slimmer than a pencil.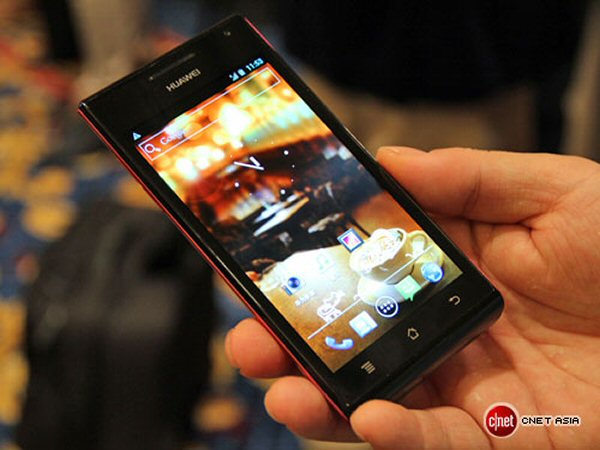 Credit: CNET ASIA



Running Android Ice Cream Sandwich, the P1 S is powered by a 1.5GHz dual-core Texas Instruments OMAP 4460 Cortext-A9 processor and runs the latest Google Android operating system, Ice Cream Sandwich. It sports a 4.3in Super AMOLED qHD 960 x 540 display with Corning Gorilla Glass, an eight megapixel main camera and 1.3 megapixel secondary camera, shooting 1080p and 720p respectively.

Though pricing wasn't revealed, Huawei revealed that the P1 S and a similar, thicker device, dubbed the Ascend PS, will be released in Q2 2012.

For details of Huawei's complete range of smartphones, check out the official website.