Razer has unveiled its Project Linda Android laptop / phone concept at the CES 2018. The 13.3-inch form factor clamshell laptop is powered by the Razer Phone, slotted in where a laptop touchpad would usually reside. From then on the dumb laptop shell springs to life as an Android laptop based around a Qualcomm Snapdragon 835 mobile platform and 8GB of RAM. While docked the Razer Phone display becomes the touch pad for interacting with the laptop or can be used as a second screen for various apps and software tools.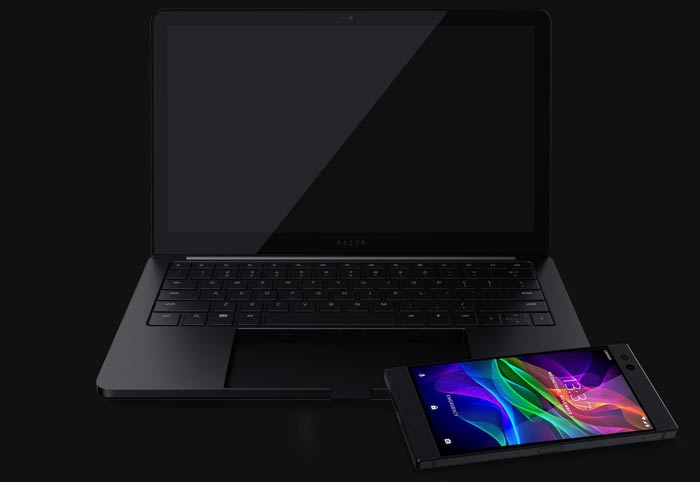 "Android power users and laptop enthusiasts share a need for performance in a mobile form factor, which we provide with our award-winning Razer Phone and Razer laptops," said Razer co-founder and CEO Min-Liang Tan. "Project Linda combines the best of both worlds, bringing a larger screen and physical keyboard to the Android environment, enhancing the experience for gaming and productivity."
A battery pack of 53.6Wh installed in the laptop shell can recharge the Razer Phone up to three times over while away from AC power. The laptop also includes 200GB of supplemental storage, a 3.5mm audio jack, a USB Type-A port, a USB Type-C charging port, a 720p webcam and a dual-array microphone.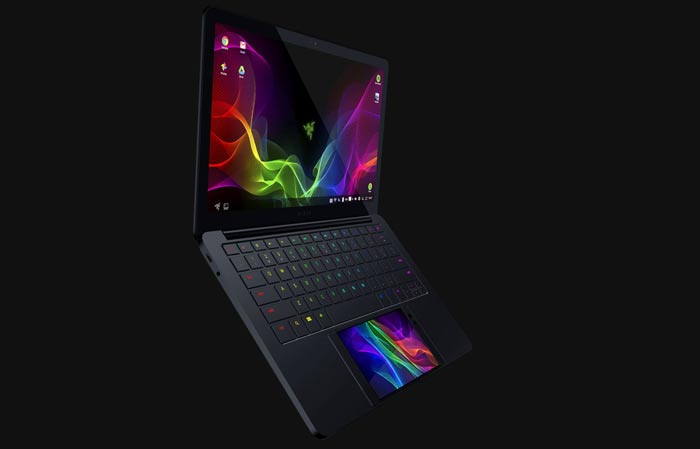 The laptop shell boasts a CNC aluminium unibody chassis and is just 15mm thick when closed, weighing in at 1.25kg (including Razer Phone). Razer chose to equip the laptop with a 13.3-inch Quad HD touchscreen which extends the 120Hz experience available on the Razer Phone to a larger display. The keyboard features Razer Chroma backlighting.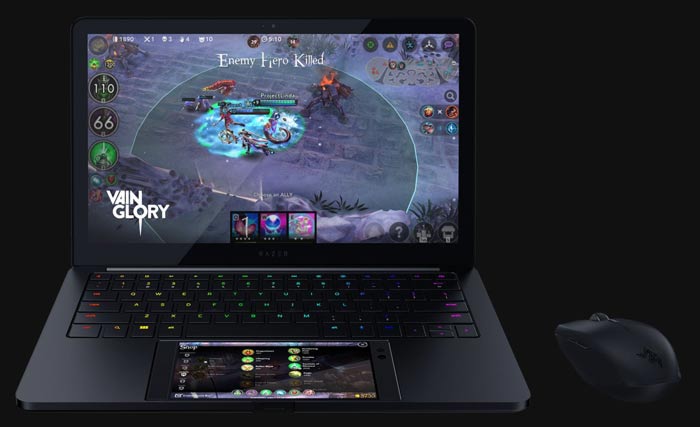 Will Project Linda ever make it out as a finished product? You can register on the Razer site to receive updates and announcements related to the project.