Samsung has announced that it has started mass production of the "Industry's First Smart Bio-Processor". This all-in-one advanced system logic chip is tailor made for the health-oriented wearables market and has been built with quick and easy biometric sensor equipped device creation in mind. A particularly attractive quality of the Samsung Bio-Processor is that it is only about a quarter of the size of the discrete parts it replaces; an important factor in the wearables market.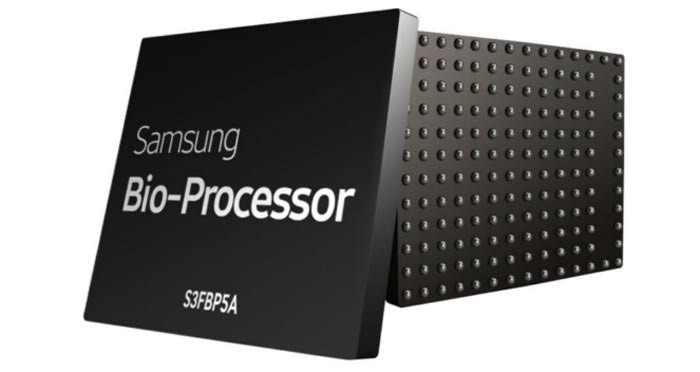 Ben Hur, Vice President of marketing, System LSI business at Samsung Electronics, said his firm's new Smart Bio-Processor chip can process five different biometric signals. Hur called the new chip "the most versatile health and fitness monitoring chip available on the market today". With more and more people wanting to monitor fitness and manage their health, Hur expects the processor to be popular with device makers.
Samsung's Bio-Processor incorporates a microcontroller unit (MCU), power management integrated circuit (PMIC), digital signal processor (DSP), and eFlash memory. However its USP is the five integrated Analogue Front Ends (AFE) which are used for biometric readings. The following AFEs are included, with their utility value for health and fitness indicated:
Bioelectrical impedance analysis (BIA) - measures body fat
Photoplethysmogram (PPG) - measures skeletal muscle mass
Electrocardiogram (ECG) - measures heart rate
Skin temperature - measures how hot or cold you skin is
Galvanic skin response (GSR) - measures stress level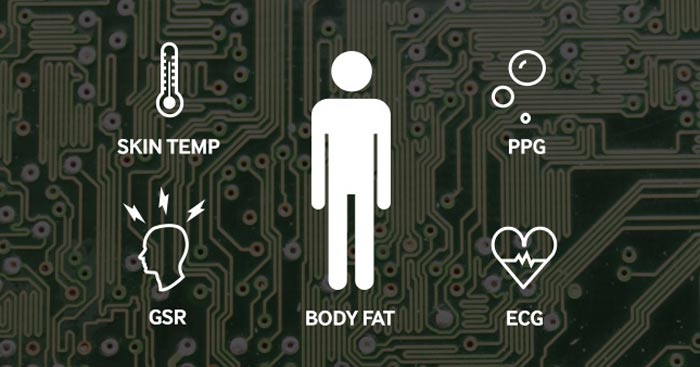 To help third party developers make the best use of the new Bio-Processor and its functionality Samsung has created a number of reference designs. Already available are examples of a wrist band, board and patch type reference device. As mentioned in the intro, the Samsung Smart Bio-Processor is already in mass production. It will be first seen in shipping fitness and health devices expected in H1 2016.