Samsung emailed HEXUS today to let us know that the Samsung Gear VR headset is available immediately via the Samsung Shop in the UK. It says that major retailers including O2 will have stock of the headsets early in the New Year. In other Gear VR news today Samsung has launched an optimised web browser for Gear VR.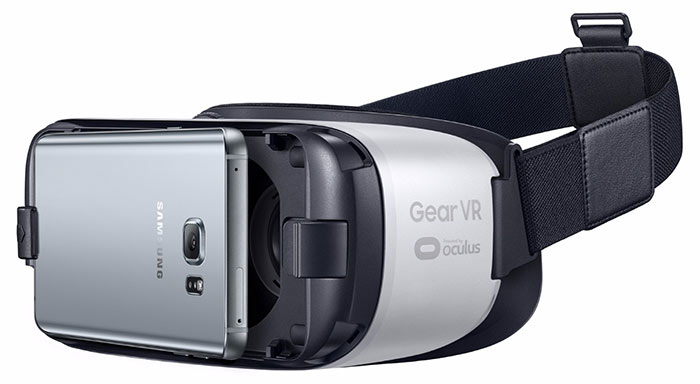 To recap, the Samsung Gear VR is a wearable headset that leverages your Galaxy Note 5, Galaxy S6 edge+, S6 or S6 edge AMOLED screen and processing power to provide a self-contained VR experience. If you already own a recent Samsung Galaxy it is an affordable VR solution (£80/$99) to experience "playing immersive VR games with friends, sharing 360 video experiences, and teleporting around the world with photos and videos," with more to come.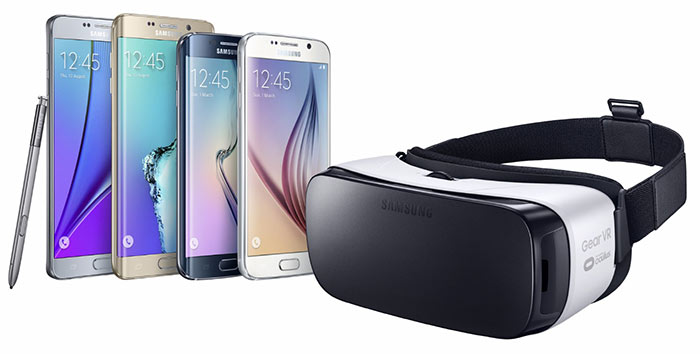 Samsung's new 'Optimized Web Browser' for Gear VR launched today. The software expands on the above examples of VR enjoyment by offering direct access to a variety of on-line content described by Samsung as the 'Internet for VR'. Such content includes 360-degree and 3D video streaming, as well as any HTML5 video. The browsing experience is helped along by voice recognition for text entry and 'Gaze Mode' menu selections. Samsung's VR browsing software supports familiar Quick Access, Bookmarks and Tab Manager features. Get it at the Oculus Store.

The Gear VR was launched in the US a couple of weeks ago and sold out very quickly, as noted by TechCrunch. I've just checked the big US online retailers and it still seems to be 'temporarily unavailable'. I've embedded the recent TechCrunch review video for the wearable below for those interested in this headset.
Samsung is making the Gear VR available in Frost White from the Samsung Shop UK starting today, with an RRP of £80. It is 'In Stock' at the time of writing.
| | |
| --- | --- |
| | Gear VR |
| Dimension / Weight | 201.9 x 116.4 x 92.6 mm / 318g |
| Sensor | Accelerator, Gyrometer, Proximity(Mount/Unmount Detection) |
| FOV (Field of View) | 96 degrees |
| IPD Coverage | 54 ~ 70 mm (Fixed Lenses) |
| Colour | Frost White |
| Compatibility | microUSB connection to S6 edge+, S6, S6 edge |