Dazzling Effects
The Corsair Gaming K70 RGB can be used as a plug-and-play solution, but more so than any previous Corsair keyboard, you'll need the accompanying software to realise the unit's full potential.
It's called CUE (Corsair Utility Engine) and if you're wondering what all the fuss is about when it comes to RGB backlighting, you need to see what the software is capable of.
Where do we start? Here goes: there's a comprehensive macro-creation tool, you can assign macros to any key, each and every key can be re-mapped, the RGB backlight is configurable on a per-key basis, and when you start to combine all of the aforementioned, you can get some pretty incredible effects.
Loading...
Been waiting a while?
Get Flash
to see this player.
There's support for reactive typing - so the keys light up as you hit them - but you can do so much more beyond that. Take a quick look on YouTube and you'll already see users creating a dazzling array of triggered animations. And sure, it's mostly eye-candy, but it can be useful, too: you can illuminate only the keys you use in certain games (multiple profiles are supported), and at the very least the light show will distract any competitors at a LAN party.
We like the fact that the RGB backlight has been extended to the media keys as well as the dimmer and brightness buttons - only the small num-lock, caps-lock and scroll-lock indicators are fixed to white - and that the media keys can be configured to work with your app of choice.
There's a wealth of functionality on offer, and the vast array of features make the K70 RGB perfect for those who like to tinker. Heck, creating lighting effects is a game in itself. Trouble is, Corsair's software is unintuitive in parts and doesn't cater for mainstream users as well as it might have done. Figuring out simple tasks isn't as easy as you would think, and as there are no pre-loaded profiles, creating the effect you want takes some doing.
The learning curve is offset by the fact that users can export/import profiles - we suspect a huge number will become readily available once users get to grips with the software - but the out-the-box experience could certainly be improved. The complexity of the software is our single biggest gripe, and you'll need two things in order to fully utilise the available features: lots of patience plus the downloadable 136-page manual.
Summary
Undoubtedly one of the success stories of PC gaming hardware, mechanical keyboards continue to elicit a mixed response - some can't get to grips with the feel of a mechanical key, some can't live without - but the fact is they're being snapped up in huge quantities. So much so that Cherry, one of the largest suppliers of mechanical key switches, has at times struggled to keep up with demand.
Corsair's Vengeance K70, introduced back in March of 2013, is in our estimation one of the best mechanical keyboards to date and remains a go-to solution for gamers wanting a quality product without too many frills. Building on that momentum, Corsair has now launched the K70 RGB, bringing a glittering array of colour combinations and an innovative Cherry MX RGB switch to a tried-and-trusted design.
And if you've been patiently awaiting the arrival of the MX RGB, Corsair is currently the only option as the firm has a timed exclusive on Cherry's latest switch. How long the exclusivity period will last is anyone's guess, but we suspect Corsair will release RGB versions of the larger K95 and smaller K65 before other manufacturer's get a taste.
This is a significant coup for the Corsair Gaming brand, but as a result of being first out of the gate, the K70 RGB's accompanying software utility feels rough around the edges. Anyone looking to make full use of the lighting effects faces a steep learning curve, and we hope Corsair will roll-out updates that address our ease-of-use concerns.
It's on the hardware front, however, that the K70 RGB excels. This is a visually stunning keyboard that retains a lot of what's good about the original K70, including a sturdy aluminium top plate, a comfortable palm rest, sleek design and, now, per-key backlighting in an infinite choice of colours. The £140 price tag is an obvious obstacle, but if it's wow factor you're after, Corsair Gaming's K70 RGB is the keyboard for you - the lighting effects are nothing short of spectacular.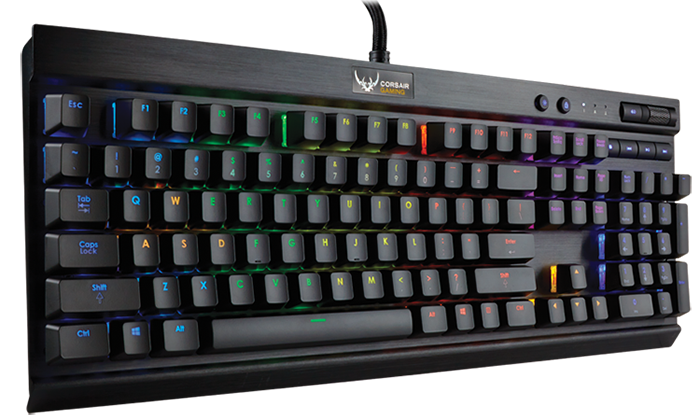 The Good

The Bad

RGB backlighting is spectacular
Solid-aluminium surface
Red, Blue or Brown switches
Comfortable full-size palm rest
Dedicated media controls
Highly customisable

£140 price tag
Software has a learning curve
Lacks USB passthrough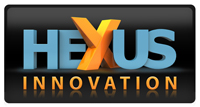 Corsair Gaming K70 RGB
HEXUS.where2buy*
The Corsair Gaming K70 RGB keyboard will be available to purchase from Scan Computers*.
HEXUS.right2reply
At HEXUS, we invite the companies whose products we test to comment on our articles. If any company representatives for the products reviewed choose to respond, we'll publish their commentary here verbatim.