Released in 2007


Command & Conquer 3: Tiberian Wars is the next chapter in the real time strategy series that gripped gamers back in the mid-nineties

The original story tells us of the battle between the Global Defense Initiative and the Brotherhood of Nod, where you had to earn funds by harvesting Tiberium, which could then be spent on constructing new buildings and military units.

Fans will be glad to know that the battle will continue between these two warring factions. The year is now 2047, and the spread of the alien substance,Tiberium, is beginning to take hold over the planet. Whilst the Global Defense Initiative are trying to contain the spread of the substance, the Brotherhood of NOD, led by their egotistical leader Kane, have other twisted plans.

The Brotherhood of NOD hope to use the Titanium in their plan to control the human race. This all results in a huge war between both factions.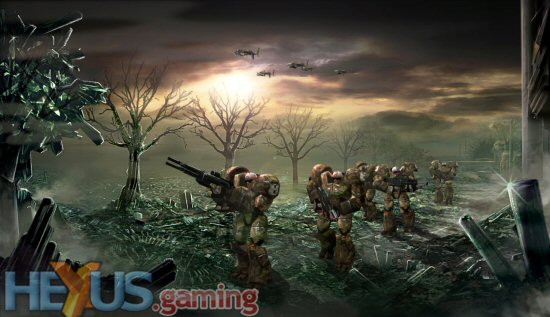 Click for larger image



Command & Conquer 3: Tiberian Wars will stick to the fluid gameplay of the original, but will add more strategy functions, and will, of course, boast better graphics than the original. The game plans to have a 'single player campaign that rewards you for your gameplay style,' customisable armies, mobile bases, voice-over IP online, integrated clan support, and a spectator mode.

Command & Conquer 3 Tiberium Wars will ship in 2007 for Windows PC