Love it or hate it, The Sims franchise is here for the long haul. It may be one of the most expanded franchise in the history of videogames, but still its huge fan base demands more. Over the past three years, Electronic Arts has been working on the brand new game engine for their latest installment and claim that The Sims 3 will be the best standalone title yet.

With its launch just around the corner in February 2009 we take a look at what we can expect from the latest game in this addictive life-sim.

First up, we're promised a totally open-world neighbourhood where we can move seamlessly from one road or one house to the next, all in real-time. EA say that its also focusing heavily on story-line with choices we make affecting the outcome as we stroll downtown meeting new acquaintances, head across town for lunch, spy on the neighbours, or accidentally bump into the boss whilst skiving work .

One of the main new features is the Create-a-Sim interface, which will sport an easy-to-use design tool that will allow us to make detailed Sims. From thin to full-figured to muscular and everything in between, we're promised comprehensive customisation options that will allow us to fine-tune every feature on their faces, customise their hair styles and select their skin tones from a vast selection of options.

Characters will also have distinctive and realistic personality traits, which we'll be able to choose for ourselves.In turn, these traits will affect their behaviour and the way in which they interact with others in the neighbourhood and the environment. This new system is said to empower us to create extremely complex and diverse in-game personalities. According to the statistics, the range of personality traits on offer will allow us to create up to 700 million different combinations of Sim personalities.

As well as customising the Sims, we'll also be able to tailor a vast amount of the gameworld to our own requirements, including floors, carpets, sofas, wallpapers, window blinds and tons of other stuff.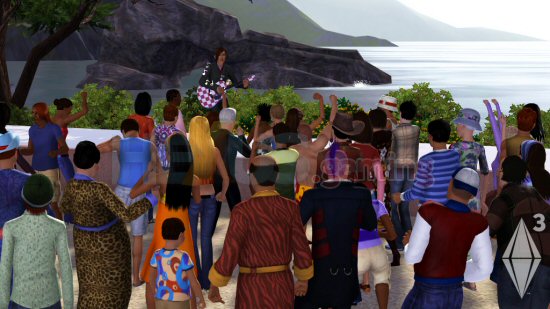 Click for larger image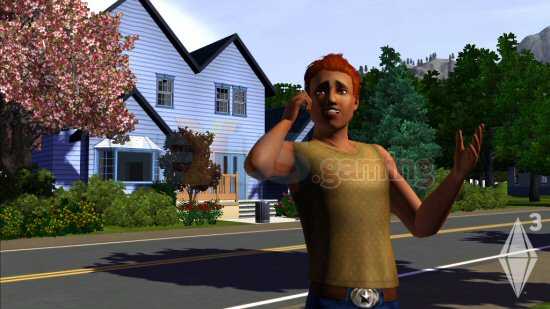 Click for larger image



"The new engine and technologies in The Sims 3 are designed to unleash the player's imagination with realistic looking Sims who have distinct personalities and a seamless living neighborhood for them to discover," claims Ben Bell, Executive Producer on The Sims 3. "Players are going to be thrilled by the level of realism in The Sims 3!"

Although they'll be many familiar features that players of past Sim games will enjoy, including different career paths to follow and buying and building modes, the new feature set should open up the world to even more possibilities. Be prepared to waste your life away once more when Sims 3 hits stores in February 2009.

Check out the debut trailer: