Serious Sam 2
Serious Sam 2


Right, before I get a load of indignant posts about how I'm wrong over this being Serious Sam 2, this IS Serious Sam 2, ok?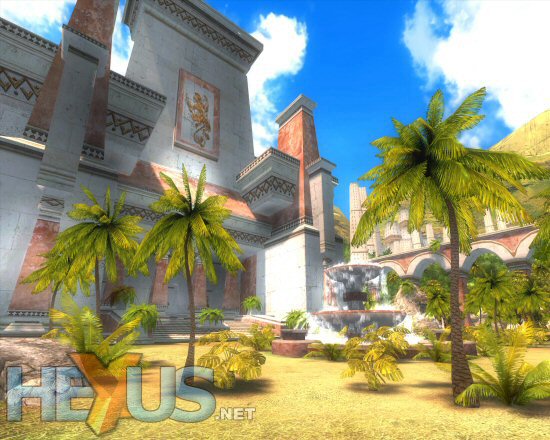 The game you all seem to be thinking of as being Serious Sam 2 is Serious Sam: The Second Encounter, which was more of an add-on expansion pack type thing than a whole new game… and if you're not happy about that then go and complain to Take-Two Interactive who'll be publishing the game this Autumn.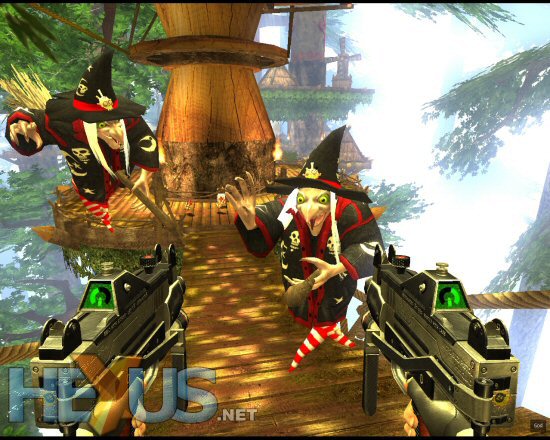 Right, now I've got that off me chest, let's have an oggle at some new screens, interspersed with a few details on the latest outing for Sam.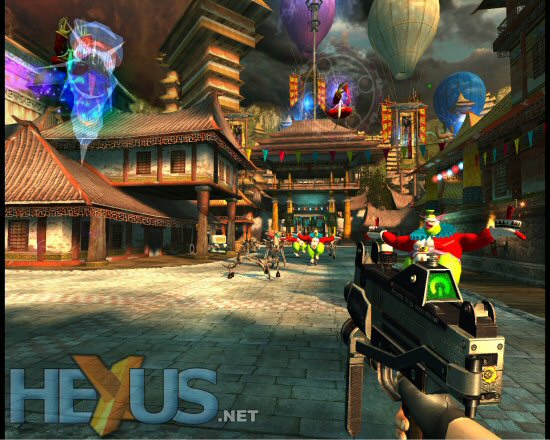 Serious Sam 2 runs on the newly designed Serious 2 engine with graphics, environments and physics that are claimed to be 100 times more complex than previous Serious Sam games but still maintains the same level of extreme action that Serious Sam is known for. Despite its jaw-dropping visuals, Serious Sam 2 will surpass the onscreen enemy benchmark that the original Serious Sam games set.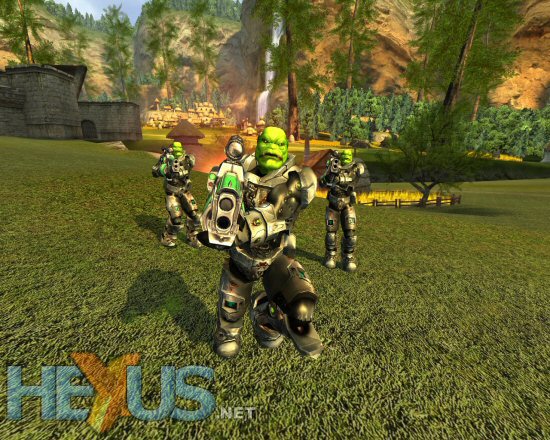 Sam will travel through thick jungles, murky swamps, frozen tundra, futuristic cities, volcanic planets, and more, in fact there's over 40 beautiful, expansive levels spread out over 7 unique environments.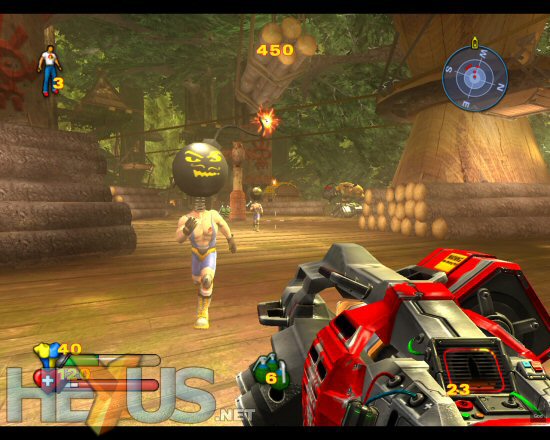 There's 45 newly designed enemy types for Sam to face. The Serious Sam series is known for its outrageous enemy personalities, and Serious Sam 2 will give players a lot more to laugh about.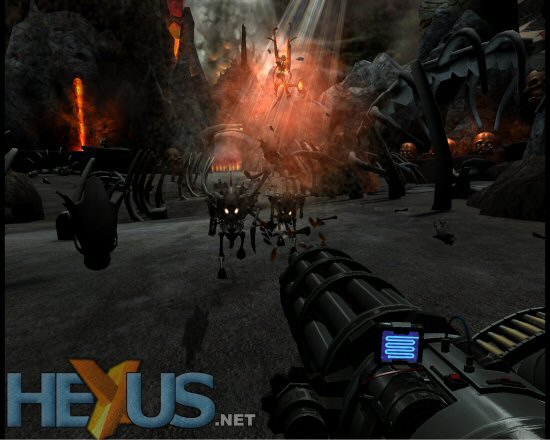 Included in Serious Sam 2 is vehicular and animal-back combat. Players will be able to engage in combat action atop wild, mountable animals and intense, death-dealing vehicles.