EA has confirmed that the next installment in its skateboarding series will be called Skate It and will take advantage of the Wii Balance board.

Although the title will be developed on most platforms, including Xbox 360 and PS3, it's the Wii and DS versions that EA seem keenest to pimp. Loaded with new gameplay features, Skate It breaks new ground by introducing innovative support for the Wii Balance board which gives players a fresh way to create their own signature skateboarding style.

"We knew it would be an exciting challenge to bring the soul and feel of skateboarding to the Wii and Nintendo DS," said Scott Blackwood, Executive Producer - Skate franchise. "With fresh new designs and gameplay components built from scratch, we've been able to, once again, capture the true experience of skateboarding in a completely innovative way."

Gamers will be able to use the Wii remote or the Nintendo DS stylus to string together their best tricks for the ultimate skate line. The Wii remote becomes a skateboard and reacts to gestures that mirror actual skate flips and moves. Players can also deepen this experience by planting their feet on the Wii Balance board.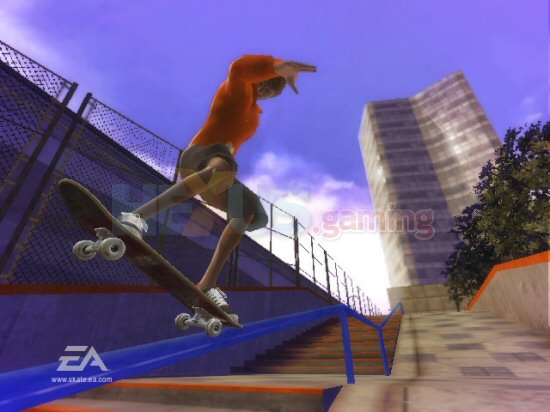 It's going to be interesting to see just how it all turns out. If the Wii balance board proves to be a hit, it's going to change the way we play skateboarding games forever.

Skate It will ship in 2008.