With the diversity of the Great War, both the people who fought in it and their fields of battle, EA has decided to present the single player game as an anthology. It says that those indulging in the single player 'campaign' will "fight across the globe in a gripping anthology of war stories". Helpfully, a video trailer has been produced to present some glimpses from the various stories that will be present in the game when it ships on 21st October.
So, Battlefield 1's war stories won't feature a single protagonist hopping around the diverse theatre of war in WWI. If you take a minute to watch the video above you can see single player missions set in the North European trenches, in the air over Europe, and fighting in the cavalry in North Africa.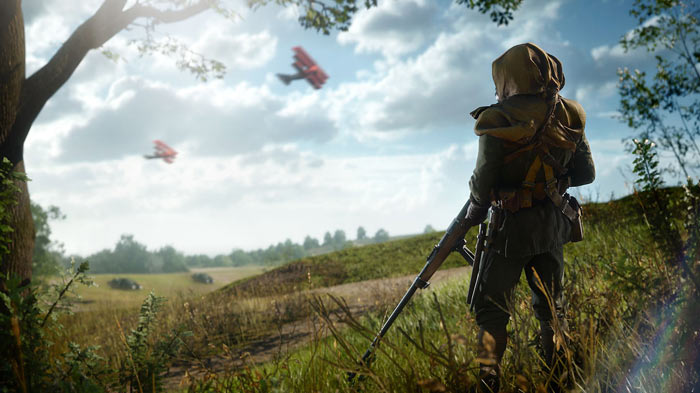 In a Battlefield blog post we are given insight into two of EA's upcoming 'war stories'. The first example given is called 'Through Mud and Blood' and concerns a British Mark V Tank crew's activities towards the end of the war. The central characters are said to be strong and "invoke classic cinematics". Gameplay will be systematic and you will decide how to progress - in your own way. Another 'war story' discussed in the blog has you play as an Arab rebel who works as the right hand of the iconic Lawrence of Arabia. This partnership works up to a final confrontation with the Ottoman Empire's giant armoured train.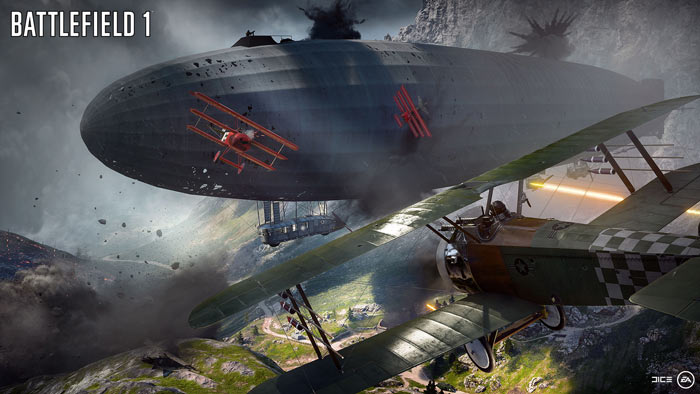 EA says that the above two examples sit among "many different war stories" it will have ready for the launch of Battlefield 1 on 21st Oct.