EA has published a new gameplay video trailer, as the release of the Star Wars Battlefront: Death Star edges very close. Star Wars Battlefront Season Pass owners can start to play this expansion from tomorrow (20th September) while others will have to wait until 2nd October (two weeks later).
About a month ago we saw our first Star Wars Battlefront: Death Star DLC trailer so this latest video builds on that 50s cinematic effort with some actual gameplay moments. The new video starts with rebel troops in a gun battle with Storm troopers in what appears to be a spaceport hangar or similar. Then we see a squadron of X-wing fighters attacking an Imperial Destroyer to make way for the Death Star assault. The action switches back to the Death Star hangar with rebel reinforcements arriving, rescuing R2D2, before returning to the hangar.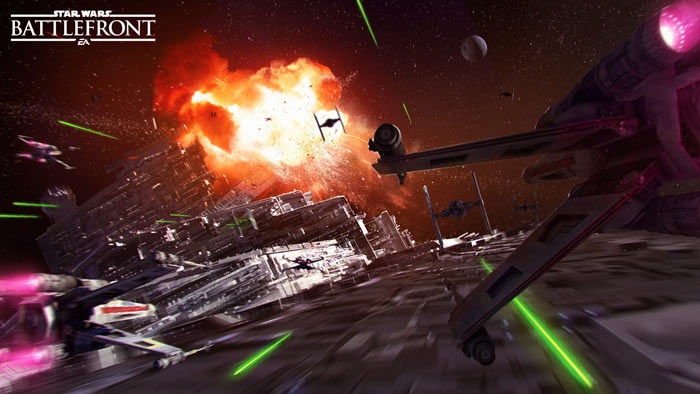 Fearsome bounty hunter Bossk and everyone's favourite Wookiee, Chewbacca, are next to feature in the video gameplay action. The clips demonstrate some of the special abilities/weapons of these characters. The video ends with R2D2 being successfully rescued from the Death Star while simultaneously the fabled X-Wing bombing run delivers the two laser torpedoes to the Death Star reactor core, triggering off its complete destruction…
As a reminder, the Star Wars Battlefront: Death Star DLC will contain:
New heroes – Chewbacca will be a playable hero, as will Bossk.
Space combat – all new maps will feature combat in space around the Death Star, as well as some battles within its walls.
Multi-stage - relive the famous trench bombing run in your X-Wing.
New vehicles, weapons and cards are also introduced.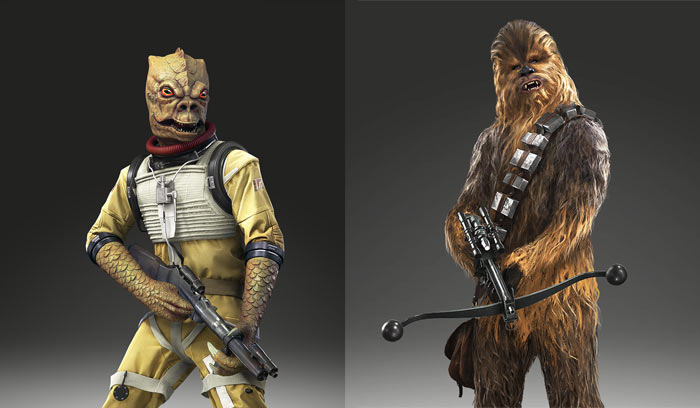 As you await the release of this DLC you might be interested to read through a newish 'Deep Dive' article about Bossk and Chewbacca. The EA Star Wars Battlefront blog has fully revealed the new characters' special traits, skills, weapons and so on.