The release date of Deus Ex: Mankind Divided edges ever closer. It is available for pre-purchase on Steam for PC now at £39.99, with the game unlocking on 23rd August (pre-loading from 19th Aug). A few hours ago an announcement appeared on the Steam information pages providing the PC minimum and recommended system specs.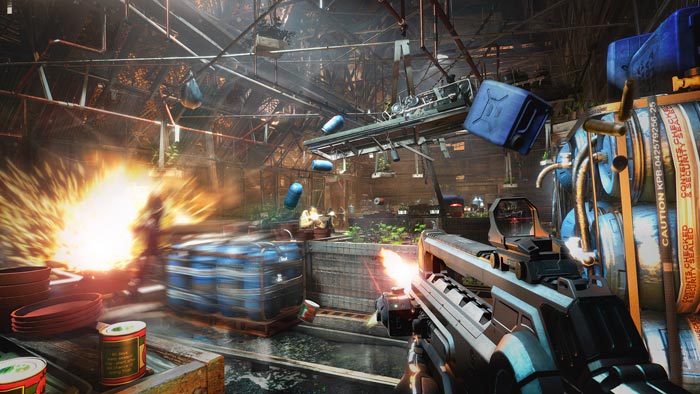 So what are the minimum and recommended specs for enjoying the latest augmented adventures of Adam Jensen? Your answer is in the bullet point lists below:
PC System Specifications
Minimum:
OS: Windows 7.1SP1 or above (64-bit Operating System Required)
CPU: Intel Core i3-2100 or AMD equivalent
RAM: 8GB
Graphics: AMD Radeon HD 7870 (2GB) or Nvidia GeForce GTX 660 (2GB)
HDD/SSD: 45GB
Recommended:
OS: Windows 10 64-bit
CPU: Intel Core i7-3770K or AMD FX 8350 Wraith
RAM: 16GB
Graphics: AMD Radeon RX 480 - 1920x1080 or Nvidia GTX 970 - 1920x1080
HDD/SSD: 55GB (Including DLC)
The minimum specs aren't particularly high but for a machine based upon several generations old CPUs and GPUs, 8GB of RAM might not be typical. No mention of screen resolution is given in the minimum specs but with the recommended specs ask for an AMD Radeon RX 480 or Nvidia GTX 970 for common-or-garden 1080p monitor play.
The game will take up about 45GB of your PC storage with 10GB more required if you are going to buy/install the range of DLC on its way to accompany/expand the title. The downloadable content planned can be pre-purchased as a Season Pass, costing £24.99. However, there's no indication yet as to what will constitute this add on DLC.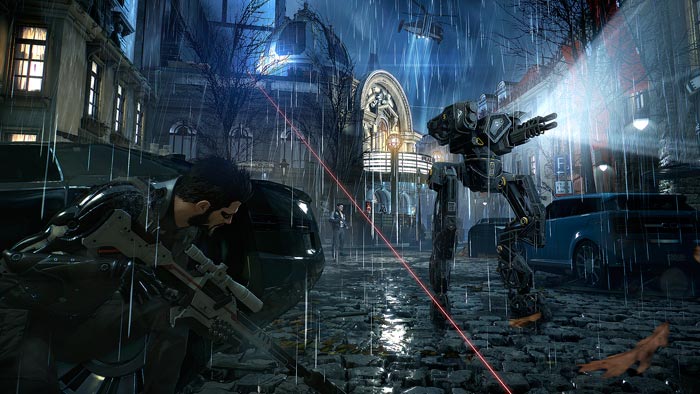 Another option is to buy the Deus Ex: Mankind Divided - Digital Deluxe Edition Bundle for £64.98 ("Buy this bundle to save 0% off all 2 items!"). If you are interested in acquiring a Steam Controller then buying one of these with the Digital Deluxe Edition can save you 15 per cent – total price £88.97.
Earlier this week we heard that Deus Ex: Mankind Divided PC would launch with Tobii Eye Tracking support.