Tobii and Eidos Montreal have announced that the PC version of Deus Ex: Mankind Divided will support multiple eye-tracking features. The use of Tobii Eye Tracking in the game is said to provide "an extra layer of immersion that blends perfectly with the futuristic universe depicted in Deus Ex". In an interesting value proposition, simultaneously announced, a Tobii EyeX and Deus Ex game bundle is set to be released on the 23rd of August (official game launch date) priced at $139 / €119. That is the standard price of the Tobii hardware, so the game is effectively free.
The following eye tracking features have been integrated into Deus Ex: Mankind Divided thanks to the collaboration between Tobii and Eidos Montreal:
Aim at Gaze – Look at the target to take aim, then press a button and fire. This feature let players take out enemies using their natural gaze and will even work when locking the tesla gun for all-out mayhem.
Extended View - Look to the edge of the screen and the game's camera will pan – giving players a wider field of view with just a glance. The natural eye movement will allow further immersion into the game's environment and let players control what they want to see – just as in real life.
Icarus Dash at gaze – Simply look in the direction you want Adam to move in – even vertically. This will allow players you use the controls in a more fluid manner.
Interact at gaze – This feature lets players move effortlessly using the natural gaze to intuitively interact with objects. Look at an object, press a button and automatically move towards it before picking it up.
Clean UI- This feature lets player access UI info only when needed, giving them deeper immersion into the game's environment. Look and they'll appear. Look away, they'll become nearly transparent. The screen is always covered fully in the game's world, with the vital stats just a glance away. Helps you embrace the game's environment. Helps players keep track of what you need to –when they need to.
Cover at Gaze – This feature lets players find refuge when the heat is on just by gazing across the environment – highlighting places you can hide behind. (Not available on August 23, this feature will be available in an upcoming update.)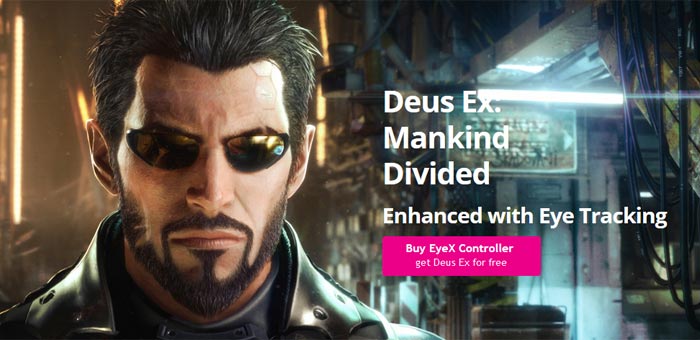 According to the blurb about the collaboration, eye tracking adds to your gaming experience without taking anything away. You get to use your controllers and peripherals of choice but gameplay is enhanced by the natural responsiveness of the Tobii eye tracking input. The Tobii EyeX Controller simply plugs in to a spare USB 3.0 port on your PC. Outside of its use in games the eye tracking hardware can be used to auto-dim or sleep your computer while you are away and securely log you back in via Windows Hello (Windows 10) when you return.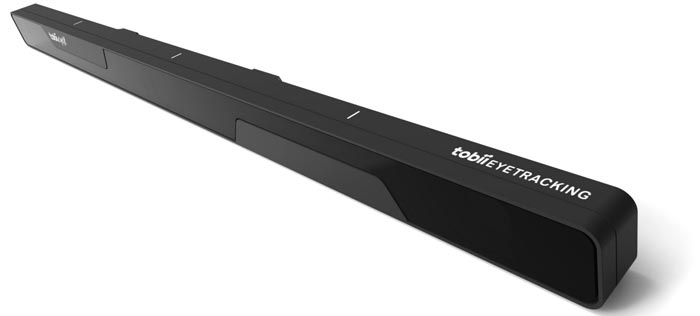 Other big name games that support Tobii eye tracking include; Tom Clancy's The Division, Farming Simulator, Assassin's Creed Syndicate, Assassin's Creed Rogue, DayZ, Arma 2 & 3, and more. For those who would like an integrated mobile eye tracking gaming solution, regular HEXUS readers will remember that MSI released the GT72S G Tobii Gaming laptop with eye tracking back in February this year.