As the launch of Battlefield 1 edges nearer EA has started a new series of trailers subbed the 'Gameplay Series'. The first of these videos was release just ahead of the weekend and is called Battlefield 1 Gameplay Series: Weapons. Yes, it's an exciting sneak peek at some of the weapons that will feature in Battlefield 1. During the video we also hear about the research put into implementing the weapons of WWI and making them as authentic as possible.
The Battlefield blog mentions that "making a Battlefield game set during World War I has been a dream for a number of the developers at DICE." In the video various devs explain how they recreated everything from a brutal 'medieval' club to fast firing machine guns. There was "extensive research to recreate these weapons" in sounds, feel, handling and you can see DICE live firing some of the weapons.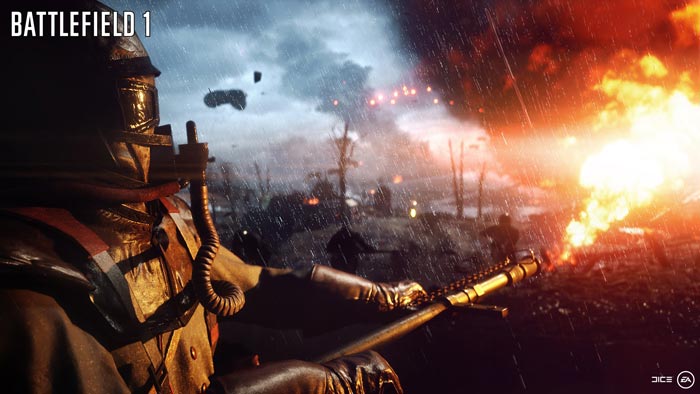 We are told that "every weapon has its unique character and personality on the battlefield" and the variety of guns appears to be plentiful in this war which gave birth of many tools and machines of modern warfare. As industries were making strides in mass production war became even more deadly and murderous. Despite the growth of the machines of war the developers say that Battlefield 1 players will still experience fighting that is a much more up close and personal experience than in previous games.
Battlefield 1 is released on 21st October (or 18th October if you pre-order the Early Enlister Deluxe Edition) on PC, PS4 and Xbox One. Those interested can still sign up for access to the Battlefield 1 Open Beta.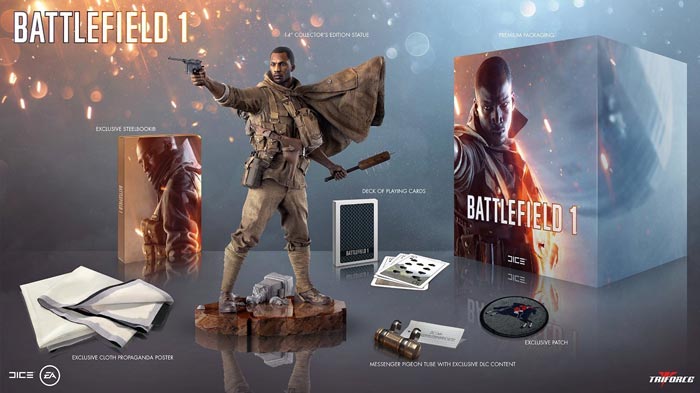 Exclusively no game?
In other Battlefield news there is a Battlefield 1 Exclusive Collector's Edition for sale on Amazon which costs $129.99 and doesn't even include the game. However this is no hoodwinking attempt, the game-less nature of this edition is made clear on the product page.