As teased, EA/DICE revealed the new Battlefield game on Friday. We had heard rumours that it was going to be set in World War 1, and those rumours turned out to be accurate. So rather than call the upcoming game 'Battlefield 5', EA/DICE have gone for the name 'Battlefield 1'. The developers behind the game say they have returned us to "the dawn of all-out war".
The above trailer is said to contain "game engine footage" and during its short span there is a lot to take in. It starts with someone being bludgeoned (with a spiky object) on the muddy WWI battlefields, before quickly switching to a Lawrence of Arabia style scene, with the hero riding on horseback, cutlass in hand, through an expansive desert. Then, via the point of view of a tail-gunner on a biplane, we return to the battlefields, see aerial dogfighting, cavalry charges, artillery barrages, tanks rumbling over trenches, zeppelins, and even some glimpses of naval warfare.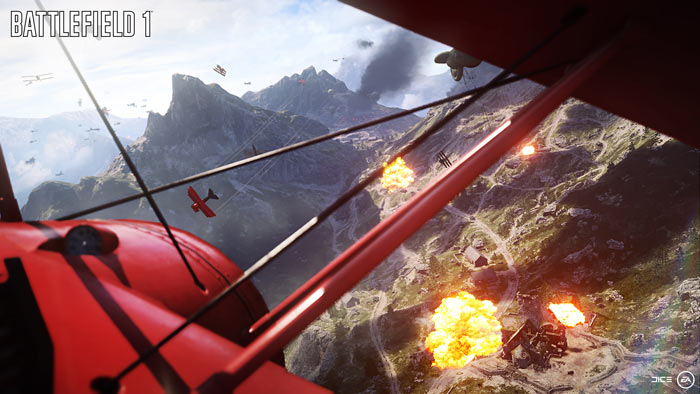 According to the official Battlefield website the theatre of war is as diverse as the modes of all-out war listed above. You will fight in places such as the Arabian deserts, muddy entrenched northern Europe, the Italian coast and more, in a bid to control the air, land and sea. The developers promise both "an adventure-filled campaign," and epic multiplayer battles with up to 64 players.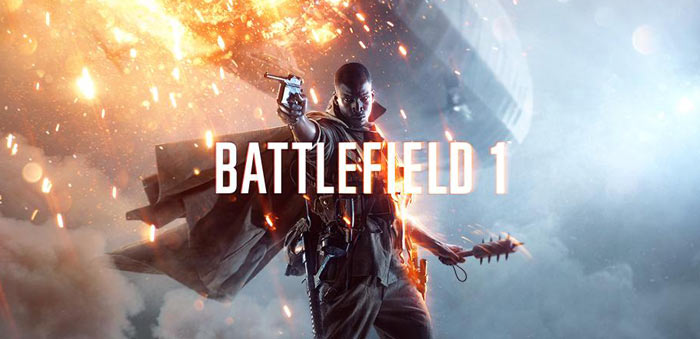 Battlefield 1 will become available on 21st October 2016. The game is to be launched on that date on PC, Xbox One and PlayStation 4. There will be an early open beta available to anyone who signs up to become a Battlefield Insider and subscribe to the EA newsletter (link near bottom of main Battlefield page).