EA / Origin is currently offering three juicy On the House free downloads for PC owners. Joining the current headlining Medal of Honour Pacific Assault full game for free download, there are a couple of pieces of DLC that will be free for anyone to download until 10th May.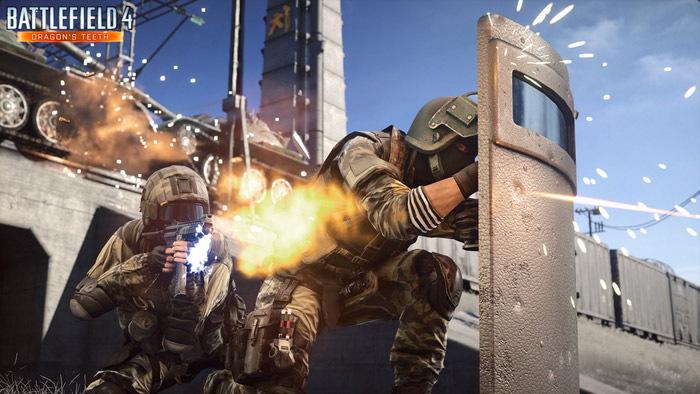 Both the Battlefield 4 Dragon's Teeth DLC and the Battlefield Handline: Robbery DLC are available for free download now, to celebrate the soon to be revealed new Battlefield 5 game. From the official blog post, this looks like a trend that is set to continue as it says "Over the next few months we'll be giving away previously released expansion packs for both games to anyone playing on Xbox One, Xbox 360, Origin for PC, PlayStation 4, and PlayStation 3".

The infantry focussed Dragon's Teeth offers "intense urban battles across four dense Asian Pacific maps". There's also a game mode called Chain Link, and a remote controlled gadget called the R.A.W.R. with a machine gun and rocket launcher, in this expansion.
Battlefield Hardline: Robbery provides four expansive maps including The Docks, Break Pointe, Museum, and Precinct 7. Player can enjoy a game mode called Squad Heist which is a tribute to BF3's Squad Rush. Again you will get your hands on new weapons and gadgets to flesh out this DLC.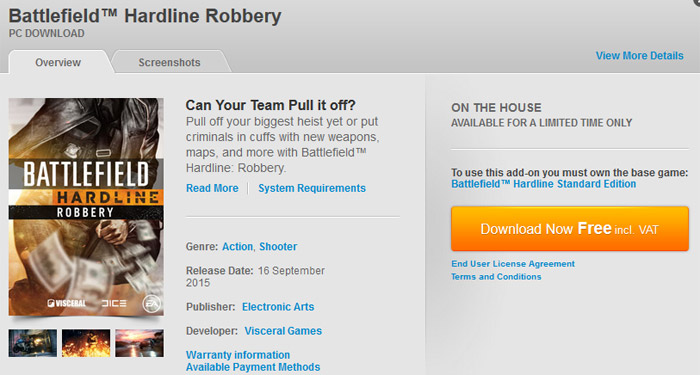 Currently both Battlefield 4 and Battlefield Hardline are priced at $9.99 (£7.49) on Origin for PC, or can be bought through the Xbox One and PS4 stores. While you need these base games to access the DLC you can still claim the free DLC now and even try it out, via the free game trials available, says Origin. Whatever the case, these DLC packs, once claimed, will be yours to keep - like all previous On the House offerings.
Remember Battlefield 5 is to feature in a 'world premiere' event tomorrow.