Ubisoft has released a plethora of videos on YouTube to support the impending launch of Tom Clancy's The Division. Yesterday it released both an official launch trailer and a trailer showcasing Nvidia GameWorks technology in the upcoming highly anticipated game on PC. Today it has published a three part documentary about how civilisation could collapse, with the spread of a 'poxvirus' bringing the world 'Into chaos' and close to destruction.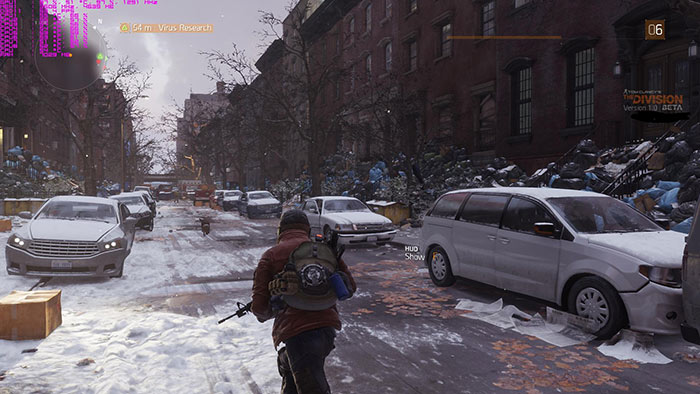 Tom Clancy's The Division launches in just under a week's time (Tuesday, 8th March) on PC, Xbox One and PlayStation 4. The newly published launch trailer, embedded below, is sub headlined "when society falls we rise".
The official launch trailer gives you the briefest background to the story of this open world third person combat game with RPG progression and looting elements. As the world has descended into chaos, following the poxvirus destruction of a large number of the population and the fabric of society they uphold, crime and lawlessness rule the world. In New York, where this game is set, a classified unit of tactical agents known as The Division is activated. The player, as part of this unit, will carry out missions to restore civilisation by cleaning up the bad guys.
Looking specifically at the PC version of the game, Ubisoft has implemented Nvidia GameWorks technologies to bring certain advanced graphical niceties to PC gamers running GeForce GTX graphics cards. Ubisoft's Anders Homquist talks you through the demo (above) and the highlighted features. As is usual with recent GameWorks releases, The Division gets HBAO+ lighting effects for richer and more detailed visuals. We also learn that Nvidia's PCSS technology was implemented by Ubisoft to add contact hardening, realistic soft shadows and better image quality. Overall the developers say that this helps produce the "most immersive and breathtaking version of New York City" (after a societal and infrastructure collapse).
For those interested in the background story of The Division, you can now watch a three part documentary on how the world 'collapsed' to create this disturbing vision of the future (part 1 [embedded above], part 2, and part 3). The language of the videos is German (perhaps English versions are on their way) but there are English subtitles present. I noticed that these videos aren't linked to the English language version of The Division site but there is an interactive 'game' showing how 'the collapse' could start with a virus outbreak on there, for those who fancy that kind of thing.