Ubisoft will provide open access to gamers interested in its forthcoming Tom Clancy's Rainbow Six: Siege next week. From Wednesday 25th to Sunday 29th November gamers on PC, PS4, and Xbox One systems will be able to enjoy an open beta of the game. Those who previously had closed beta access will be able to play the latest beta even earlier, from 24th Nov, according to a Ubisoft blog post.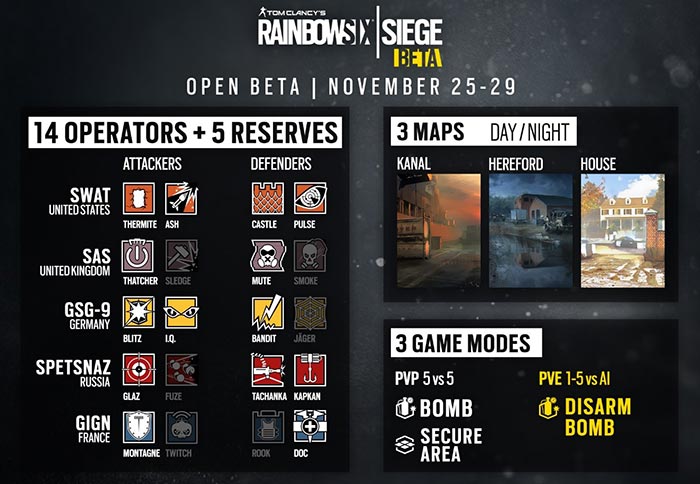 You will be able to pre-load the Rainbow Six Siege starting from 23rd November in readiness to the beta starting. The open beta activation times will vary according to the region you live in. Beta testing focus will be upon the matchmaking and online infrastructure, thus players will not be able to enjoy the full scope of game content in the final shipping game. Compared to the previous beta, gamers will notice a new map, new operators, and a new Terrorist Hunt mode. You can read exactly what will be open to you in Ubisoft's official open beta announcement.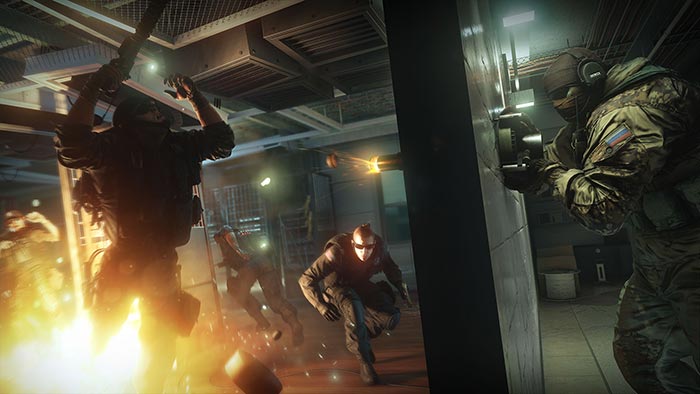 Looking at the overall experience offered by this game, Rainbow Six Siege offers first person team-based tactical combat. You will be in a team which is attacking or defending a position (hence the name 'Siege'). It's an online only game where players choose one of many specialist characters with diverse siege making (and breaking) skills. The game graphics engine employs detailed procedural destruction for eye-watering excitement. Destruction of objects and game environments can gain players/teams big advantages if used creatively or strategically. For examples see the embedded video below.
Tom Clancy's Rainbow Six Siege has been subject to delays as the developers sought more time to make various adjustments and improvements. A week ago a Season Pass was announced which provides year long premium membership and access to:
7-day exclusive access to 8 all-new Operators that you can instantly add to your roster
exclusive Season Pass Porter weapon skin
Safari Bundle of five weapons skins
600 Rainbow Credits that can be used to purchase additional in-game content
5% permanent Renown boost to speed up progression
5 daily challenges instead of the standard 3 for more reward
Maps and game modes will be free and available immediately for everyone and there will be no 'pay-to-win' insist the developers. Ubisoft says this beta test is the "final testing milestone," before the game is launched on 12th December. Rainbow Six Siege is available for pre-order now.