Games publisher Ubisoft has announced that of Assassin's Creed: Rogue on PC will offer players a unique way to experience and play the game. The upcoming title will become the first blockbuster game to support Tobii's eye-tracking technology, linking the player's view directly with that of Shay Patrick Cormac, the game's protagonist.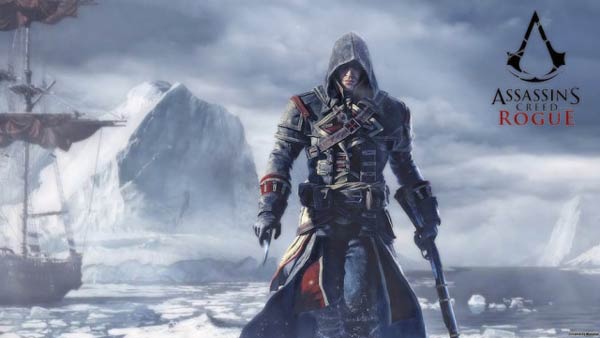 Assassin's Creed: Rogue will utilise the Steel Series Sentry eye-tracking device, a control input Tobii touts as "complementary" to the mouse and keyboard. The resulting so called "infinite screen" experience will have the game's character look at the same place on the screen as the player, panning the camera in the same direction to accommodate the exploration of his visual territory. It will also automatically pause and resume the game if the player looks away from the screen, and then back again.
"Eye tracking is such a natural way to interact with a game and creates tons of potential opportunities for gameplay immersion," said Corneliu Vasiliu, a producer at Ubisoft Kiev, in a press statement. "We are one of the first to integrate this technology in a video game, and the first to implement eye tracking as a gameplay input in a game of that scale - providing Assassin's Creed Rogue gamers with an entirely new, complementary input to the keyboard and mouse."
"We recognized the power of eye tracking early and were quick to work with Tobii to create a completely new way to experience a game – We are really proud of the result with Assassin's Creed Rogue," Vasiliu added.
Gamers who purchase the Steel Series Sentry will be given the full version of Assassin's Creed: Rogue for PC for free when it ships. However Tobii's limited offer will only be available for the first 5,000 units sold.
PC specs and release date
Ubisoft has confirmed a 10th March PC release date for Assassin's Creed: Rogue in Europe, according to PC Gamer. The title was released last year for PS3 and Xbox 360 as an offering for last-gen platforms that missed out on the PS4 and Xbox One entry of Assassin's Creed: Unity.
Those who pre-order the PC version via Uplay will receive one of seven other Assassin's Creed games of their choice - for free. Two bonus packs, The Siege of Fort de Sable and The Explorer, will be included in the digital edition and a physical Collector's Bundle edition containing an art-book, lithographs, a soundtrack plus bonus in-game armour and weapons is available for pre-order as well.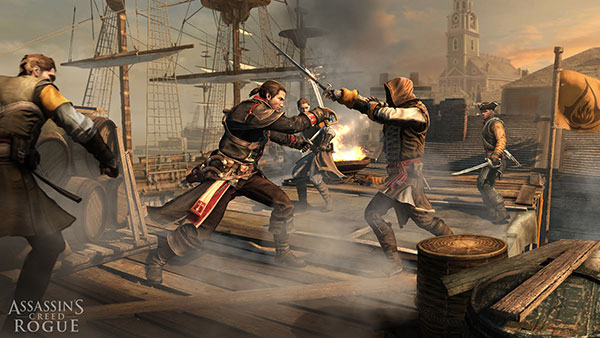 Minimum PC configuration:
OPERATING SYSTEM: Windows 7 SP1 or Windows 8/8.1 (64bit versions only)
PROCESSOR: Intel Core2Quad Q6600 @ 2.4 GHz or AMD Athlon II X4 620 @ 2.6 GHzH
RAM: 2GB
VIDEO CARD: Nvidia GeForce GTS450 or AMD Radeon HD5670 (1024MB VRAM) or Intel HD4600
DIRECT X: DirectX June 2010 Redistributable
DVD-ROM DRIVE: Only required for the Disk installation ( 1 Dual Layer DVD )
SOUND CARD: DirectX Compatible Sound Card with latest driver
HARD DISK: 11.4 GB
PERIPHERALS: Xbox 360 controller, Tobii EyeX Controller, SteelSeries Sentry
MULTIPLAYER: Not Available
SUPPORTED VIDEO CARDS AT TIME OF RELEASE: NVIDIA GeForce GTS 450 or better, GeForce 500, 600, 700, 900 series, AMD Radeon HD 5670 or better, Radeon HD 6000, 7000, R7, R9 series, Intel HD4600, HD5200, Note: Laptop versions of these cards may work but are NOT officially supported.