Humble Bundle has launched its latest video game bundle offering featuring nine Star Wars titles for PC, Linux and Mac with a market value of over $100 in total. The game distribution service has teamed up with Disney Interactive in its new name-your-own-price bundle sale, where players can grab the whole collection for as little as $12.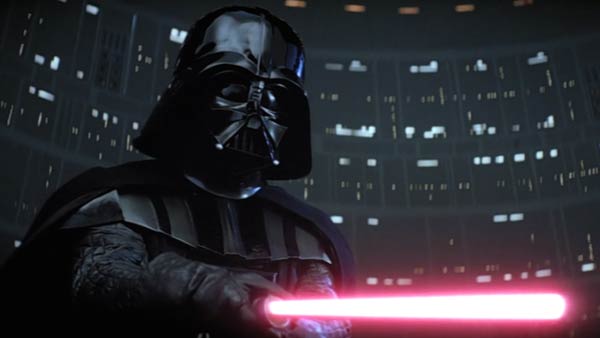 Regardless of the amount of money you pay toward the programme you qualify to pocket three Star Wars PC games, including Star Wars: Knights of the Old Republic, Star Wars Jedi Knight: Jedi Academy, and Star Wars: Dark Forces. However, the more you pay, the more you'll get. Those who pay over the average price (currently $11.29) will also receive Star Wars Republic Commando, Star Wars Knights of the Old Republic II: The Sith Lords and Star Wars Battlefront II.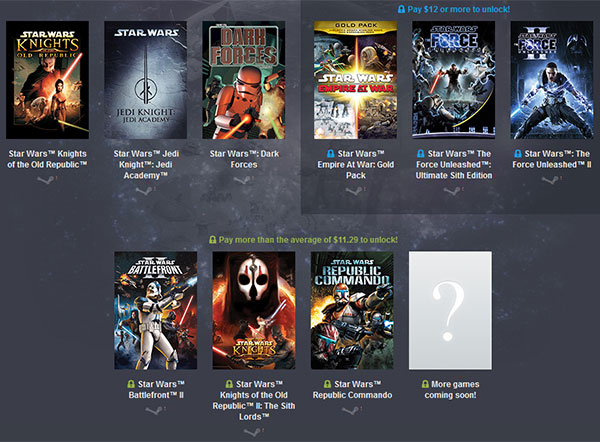 A little bit further up the spending stakes, participants who contribute $12 or more, regardless of the average price, will also get Star Wars The Force Unleashed: Ultimate Sith Edition, Star Wars: The Force Unleashed II and Star Wars Empire at War: Gold Pack. This brings the grand total to nine games, with each typically costing somewhere from $10 to $20 each in the current market. On top of these nine games, more are waiting to be added throughout the sale - for those who have beat the average price when they purchased.
As usual, a user configurable amount of your spend goes towards supporting charity (Unicef and the Star Wars Force for Change charity), and there's two weeks left for anyone interested to grab a bargain. Purchasers will receive Steam codes for the games they qualify for, as long as they have paid $1 or more.