Bullfrog's classic clinical management sim Theme Hospital has become the latest free offering by Electronic Arts. Usually priced at £3.99 ($4.99), the iconic game can now be downloaded via the Origin platform 'On the House' at no cost, and it's not a time limited trial either.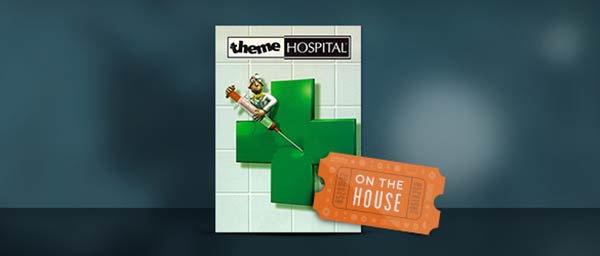 The giveaway is part of EA's irregularly timed 'On the House' series of promotions which started to appear back in May, where the publisher digs into its back catalogue and gifts freebies to members every month or so. The initiative is part of EA's plan to encourage a healthier relationship with the PC gamer community, after being voted Worst Company in America for two consecutive years. Previous titles the promotion has offered up include; Dragon Age: Origins, Dead Space, Peggle, Wing Commander 3, Battlefield 3 and Plants vs. Zombies.
The medical sim game will be available to both new and existing EA Origin members, and will remain unlocked in the user's library forever once downloaded. Theme Hospital made its debut in 1997 and is regarded as one of the best simulation games of the '90s. Players are tasked to design and manage a hospital, hire staff to keep it running, and are required to cure lines of patients suffering from comical diseases ranging from Elvis Presley syndrome to Hairyitis.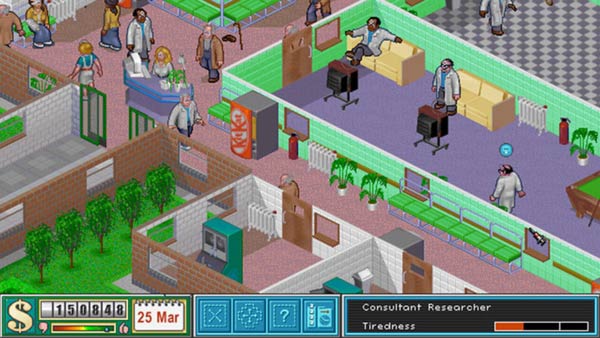 "In real life, disease isn't a laughing matter. In Theme Hospital, it's hilarious," Origin writes.
To get your copy, simply head of Theme Hospital's download page and grab it for free before the deal ends. If you're not already an Origin member, you can open an account here.