Rockstar Games has a bitter pill for those PC gamers anxiously waiting for the launch of GTA V. The game's launch on PCs will be delayed until 24th March 2015. The development team behind the PC port apparently needs "a few extra weeks of testing and polish to make it as good as can be". However the same blog post on the Rockstar Newswire did provide some candy for PC gamers in the form of the first 4K screens, from the PC version of the game, and the release of the minimum and recommended specs.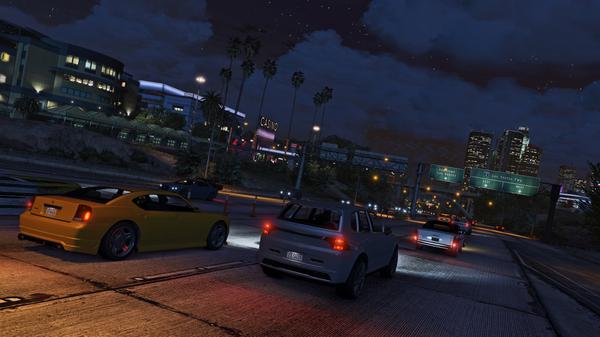 Back in mid December we heard that GTA V for PCs was "in the final stages of development," so having to wait until nearly the end of March could be disappointing for fans of the series. The apology for the PC version delay followed an increasingly familiar theme suggesting the developers don't want to rush out a half-baked product to stick to a deadline. That seems to be the best excuse in recent months as we see game after game released with startlingly serious bugs.
Rockstar's full apology statement is as follows:
"Our apologies for the slight shift in the date but the game requires a few extra weeks of testing and polish to make it as good as can be. Moving a release date is never a decision we take lightly and is a choice we make only when we know it is in the best interests of the game and our fans. Thanks everyone for your understanding and we assure you these few extra weeks will be worth it when the game does arrive in March."
As mentioned in the intro, as slight compensation for the delay, we do get to see the first 4K screenshots from the PC version of the game. I've included a couple here – click on them for the full 4K res version. We are also told that you can run GTA V PC at 1080p/60fps and the game supports up to triple monitor configurations. Rockstar promises to release more GTA V PC info between now and release date.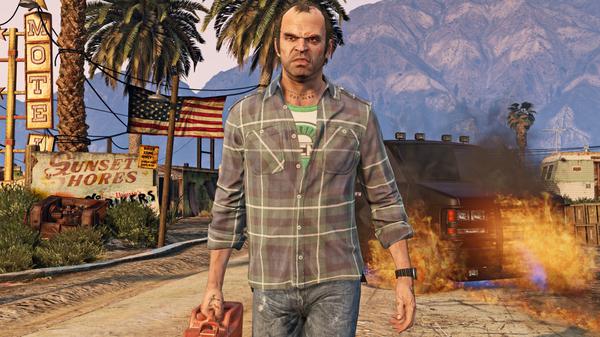 Minimum specifications:
OS: Windows 8.1 64 Bit, Windows 8 64 Bit, Windows 7 64 Bit Service Pack 1, Windows Vista 64 Bit Service Pack 2* (*NVIDIA video card recommended if running Vista OS)
Processor: Intel Core 2 Quad CPU Q6600 @ 2.40GHz (4 CPUs) / AMD Phenom 9850 Quad-Core Processor (4 CPUs) @ 2.5GHz
Memory: 4GB
Video Card: NVIDIA 9800 GT 1GB / AMD HD 4870 1GB (DX 10, 10.1, 11)
Sound Card: 100% DirectX 10 compatible
HDD Space: 65GB
DVD Drive
Recommended specifications:
OS: Windows 8.1 64 Bit, Windows 8 64 Bit, Windows 7 64 Bit Service Pack 1
Processor: Intel Core i5 3470 @ 3.2GHZ (4 CPUs) / AMD X8 FX-8350 @ 4GHZ (8 CPUs)
Memory: 8GB
Video Card: NVIDIA GTX 660 2GB / AMD HD7870 2GB
Sound Card: 100% DirectX 10 compatible
HDD Space: 65GB
DVD Drive