EA has officially announced the release dates for Final Stand, the last DLC pack for Battlefield 4, via the game's Battleblog. The blog post confirms that Battlefield Premium members will get a two week head start, with the DLC becoming available for free from 18 November in the US, and expected to arrive in the UK on this coming Wednesday due to time differences. Those who are not premium Battlefield 4 owners will unfortunately have to wait another two weeks until 2 December (or 3 December for UK gamers) and pay for the DLC.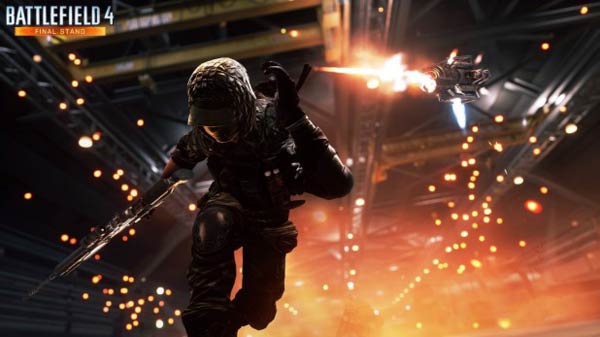 "The epic conclusion is imminent," announced EA, dramatically. "Battlefield 4 Final Stand, featuring 4 all-new arctic maps packed with futuristic military hardware, will be available on November 18 for Battlefield 4 Premium members."
The pack gives players four new maps set, aptly, in a wintery climate. These include Operation Whiteout, set in the Blizzard-ridden Siberia; Hammerhead, in a submarine base; Hangar21, in a factory filled with high-tech gadgets and robots; and in Giants of Karelia, a large map set around a weapons factory. In addition, the pack comes with new weapons, gadgets and vehicles that aid the player through the extreme terrain in the icily cold conditions.
"You'll traverse the environments with the new Snowmobile and use the strafing abilities of the new Hovertank. High-tech prototype weapons like the devastating railgun Rorsch MK-1 should also give an itch to your trigger finger," the publisher explained.
You can watch the official reveal video for the DLC below.
As a reminder for Battlefield fans, EA has also confirmed the release date for Battlefield: Hardline. It states that the crime drama single player story will arrive in stores on 17 March 2015 for Xbox One, Xbox 360, PS4, PS3 and PCs.