If you haven't already read our preview of Vanguard Saga of Heroes, we can tell you that we were impressed with the size of the world, the new diplomacy play style and the multitude of interesting and entertaining quests.

Preview Snippet:

The setting of Vanguard Saga of Heroes is Telon; a world that consists of three continents that varies in design and look. From the deep winding valleys and the lush valleys to the barren deserts and myriad of caves and tunnels, Vanguard Saga of Heroes oozes atmosphere and mystery.

In the first hour of gameplay, I'd picked up 8 different quests all of which varied in difficulty and excitement. You're introduced with a number of easy quests, such as slaying a few fang whelps or impressing some of the dwarf trainees based at the starter village of Bordinar's Cleft and soon enough you'll level up and be able to tackle some of the more ferocious creatures, learn new spells and develop your character into a hero of the land.













The only limits are your own in the world of Telon, where the adventurous can choose from multiple paths of exploration within the three spheres of advancement, Adventuring, Crafting, and Diplomacy. Players can delve into the mysteries of Telon, and embark upon quests to slay monstrous beasts locked deep inside rugged mountain ranges. Those with a quick mind can use diplomacy to convince kings to move armies and change the course of history. With player-crafted boats, flying mounts, and customizable player housing, Vanguard offers players a world of their own choosing.

Vanguard Saga of Heroes is released on January 30th and can be purchased from Play.com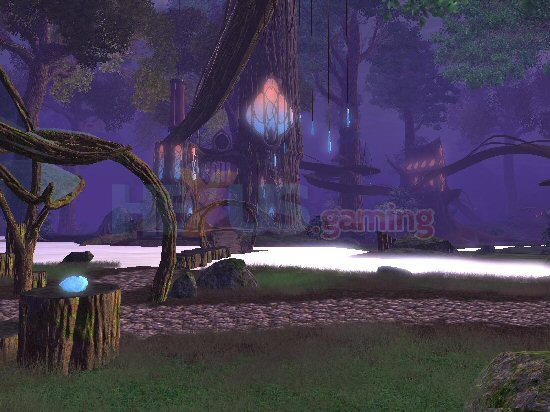 Click for larger image



To be in with a chance of picking up 1 copy of the game simply send your name and address with the header "Vanguard" by clicking on the following link

Winners will be notified via email and the competition forum.The winner will be drawn from all correct entries received by the closing date of Sunday 28th January, midnight GMT.

The usual HEXUS competition rules apply as stated below.


Rules and Regulations
The competition winners will be picked at random from all eligible entries that arrive by midnight of the closing date 28th January, 2006

• No responsibility will be taken for lost or damaged entries. Proof of sending by email is not proof of entry
• In event of any dispute the judges decision is final and no correspondence will be entered into
• Only one entry is permitted per household. The winner will be notified by email no later than 14 days after the closing date
• The prize is a one copy of Vanguard Sage of Heroes on PC.
• Prizes will be sent out directly from Koch Media. Although HEXUS.gaming will do everything to ensure a speedy delivery of of your prize, we cannot guarantee a delivery date
• In the event that the prize offered is unavailable due to circumstances beyond our control, we reserve the right to offer an alternative prize of equal or greater specification.
• Competitions are open to residents in the UK who are over 14 years of age
• Entrants can be assured that no details will be kept on file or re-distributed.
• Prize Draws are not open to employees of HEXUS.net and their affiliates, agencies, suppliers, sponsors and members employees' immediate families.
• Submission of an entry will be taken to mean acceptance of these terms and conditions