Rockstar Games has released a new trailer to show off the first-person mode which will be introduced exclusively in the Xbox One, PlayStation 4 and PC versions of Grand Theft Auto V.
The new first-person experience will allow gamers to explore Los Santos and Blaine Country directly through the perspective of their characters' eyeballs. Players will be able to switch between third- and first-person via a single button press, handy or those who may be worried about motion sickness.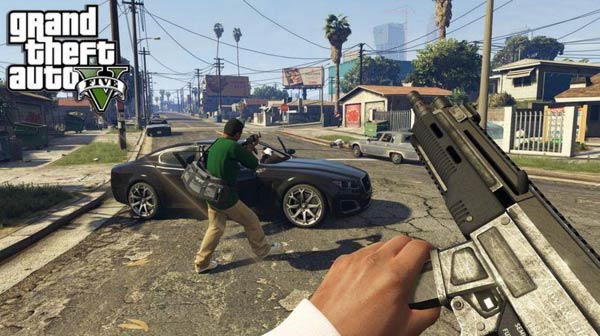 "Available in both GTAV and GTA Online, we've made a host of changes to accommodate this new perspective, including the creation of an optional first person cover system, a new targeting system, a more traditional FPS control scheme, and integrating thousands of new animations into the existing game," explained Rockstar Games in a blog post.
Next gen consoles 1080p, PC 4K
The first person experience will initially become available in two weeks time as GTA V launches for Xbox One and PS4 on 18th November, however the PC version will be released in January 2015. The publisher also confirmed resolution and frame rate details for console versions, verifying that the game will run at 1080p/30fps across PS4 and Xbox One, whilst informing us that the PC version of GTA V will support 4K resolutions.
You can take a look at what to expect in the trailer below. The video shows that Rockstar has put in a lot of effort into updating GTA V's world with a first- person perspective in mind. Details in the car windscreen, radio station displays, and items like a helmet will limit your field of view and suppress ambient noise just like in real life.
GTA V OST
GTA V fans can also rock out to the game's original sound track this holiday season, as Rockstar is bringing out limited edition soundtrack bundles in CD and vinyl formats. These will become available online and at retail starting from 9th December, reports Joystiq.
The collection includes 59 tracks, "with original music from A$AP Rocky, Tyler, The Creator, Twin Shadow, Wavves, Flying Lotus, Yeasayer and more. In addition, these limited editions will feature the original score composed by Tangerine Dream, Woody Jackson, The Alchemist + Oh No, mixed by DJ Shadow," Rockstar wrote.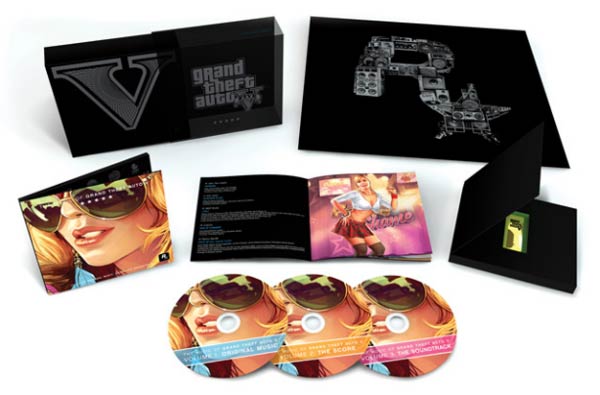 There will be less than 5,000 units of the soundtrack collection available worldwide. No information on OST pricing in either format has been released.