Writing in a post on the Battlelog forum, Battlefield 4 producer Jesper Nielsen announced that the game's developer is offering early access to its much requested Platoons system. The announcement also promises that EA DICE's newly touted feature will be going live for the masses "very soon."

The Platoons social feature, which was also utilised in Battlefield 3, allows players to join up with friends and accumulate stats as a team. DICE offered a smaller group of players early access to "test certain parts of the system before a full rollout and get some even earlier feedback." It was possible to sign up for early access but he thread is was locked very quickly as it received "more than enough applies," from eager players.
The chosen players have now been given access to Platoons and the blog post says to log out of Battlelog and back in to check if you now have access to it. If you were chosen a Platoons menu item will appear in the Soldier dropdown.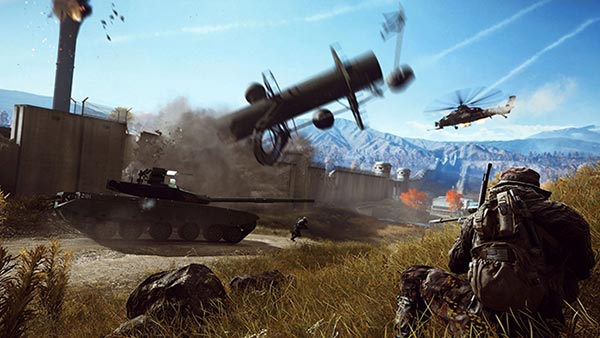 The announcement of the Platoons feature was made by vice president and general manager of DICE, Karl Magnus Troedsson during the Battlefield 4 Player Appreciation Month. Platoons is part of the effort to make up for the game's issues since its launch, such as bug problems and the banning of China Rising DLC in China. The studio has also offered players freebies throughout February. Digital morsels used to placate gamers have included unlockable in-game items for joining in community missions, daily giveaways for logging in to the game and a double XP weekend.