Disney has published the first details and a video trailer for its upcoming Star Wars: Attack Squadrons video game. As a player you will take place in epic space battles in your customised X-Wing or Tie Fighter spaceship. This will be a free-to-play (F2P) title when it comes to market and Disney has opened up applications for would be space pilots to sign up for beta testing duties.
Disney says there are three game modes available for you to enjoy your "intense player-vs-player (PVP) action" in Star Wars: Attack Squadrons. The modes are as follows:
Free for all: death matches with up to 16 players
Team Dogfight: join up with the rebels or the empire
Base Defence: your own and the enemy team have a base to defend

It will be possible to team up with friends for playing and Disney will facilitate a "community of Starfighter pilots". The epic space battles take place "in fabled Star Wars locations," we are told. In the brief and not very inspiring trailer, embedded above, you can see the space around the 'Death Star' is featured in what looks like a Team Dogfight. In pictures on the game's website you can see other scenes like around moons and among battlecruiser space ships.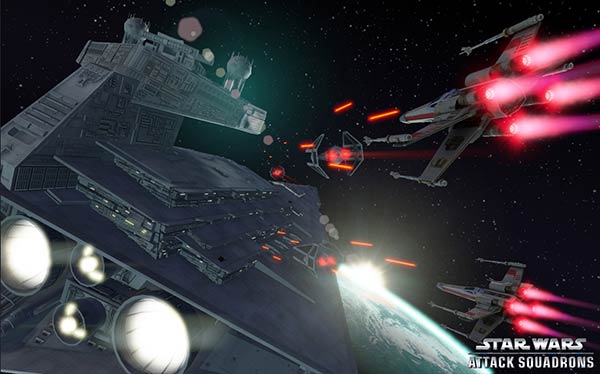 Star Wars: Attack Squadrons will be an F2P title as mentioned in the intro. It looks like the money making aspect of the game for Disney will involve people buying "new items and upgrades" for their ships. These things can be bought with reward points from successful battles but as usual it sounds like people can simply pay for these hard-earned upgrades. Ship customisation and collecting is also mentioned, so players might maintain some kind of space garage. Finally, to keep the coins rolling in, Disney says that players can expect regular updates with "new ships, items and upgrades every month."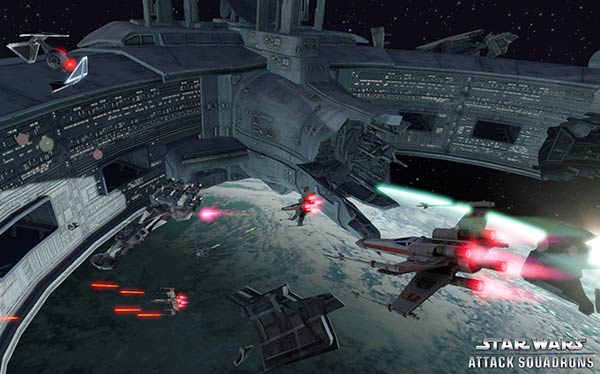 Area 52 Games, an outfit experienced in mobile and PC gaming, is the developer. A release date for the game is still to be announced. Of course, the price to play is free.