We last wrote about Peter Molyneux's Project GODUS in December. At that time the game was a Kickstarter project teetering on the edge of success. Well, it made it, funding actually powered past the £450,000 goal with a final sum of £526,563. Now, as promised by Peter Molyneux, the game has been made available via Steam Early Access at the price of $20 (£14.99 in the UK).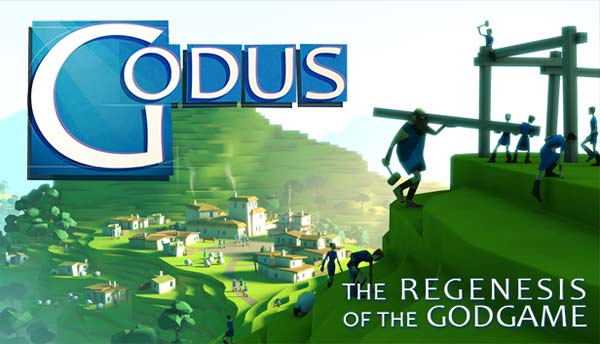 Molyneux's development team, 22 Cans, wrote about the purpose of this beta release; "Our reason for using early access is so that we can get as many of you to play the game and for us to learn from what you enjoy and hate. In that way over the coming months develop GODUS into a GREAT game, that is our passion!" The team added that they are working very hard and updates will come out as soon as possible.
If you weren't already aware of the nature of this game; it is a "delightful reinvention of the god game", from Peter Molyneux - who claims to have invented the genre. The most famous and popular such games on the PC were the Populous series. The player, in the role of a god, may sculpt the world on screen and interact with a growing population who make use of the land and resources. As the game progresses you can create a great civilisation and seek to conquer more lands ruled over by rival gods.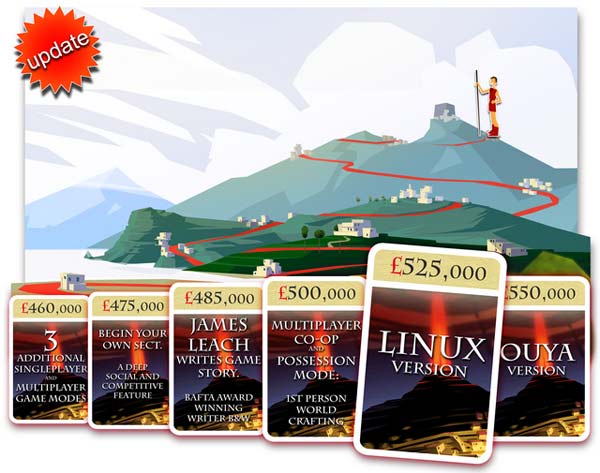 22 Cans aim to release the finished GODUS for Mac, PC, Mobile iOS & Android. Fortunately for Linux fans the stretch goal for Linux was changed to £525k before the Kickstarter project ended and thus a game for this platform is in the works too. As mentioned in the intro, Steam Early Access purchasers will get the full and final game when it is released.