If you are a fan of the Command & Conquer games you might be interested in what EA/Victory Games has brewing for the franchise right now. The game is being prominently featured at Gamescom by EA, rubbing shoulders with the other blockbuster titles at EA's booth; Battlefield 4, FIFA, Need for Speed Rivals, Titanfall and The SIMS.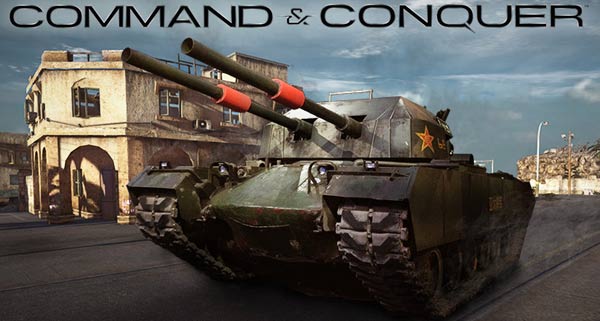 The new Command & Conquer (C&C) will be a free-2-play title and is due in 2014. The game will build upon the game which was General/Generals Zero Hour but there will be even more Generals to choose from with varied and sometimes exclusive powers, forces and abilities. Players can also expect brand spanking up to date visuals as the game utilises EA's Frostbite engine.
The developers, Victory Games, recently announced that campaign missions would be coming to the new game so players can play through the game alone. You can read about the story behind the missions, featuring the Asia-Pacific Alliance (APA), European Union (EU) and Global Liberation Army (GLA) forces here. There's also a video trailer available on the same page.

The APA Tank at Gamescom
To help make an impact at the crowded Gamescom show in Cologne EA Games constructed a tank to spearhead its Command & Conquer exhibition stand. The games company took a common-or-garden tank into a workshop and transformed it into a double barrelled beast, known in-game as the APA tank.
The C&C team also took to the stage for a press conference about the name game. Two EA community managers, a Mr Krause and Mr Erhard battled to be known as "King of Köln!" in an EU vs GLA duel on stage. We didn't see that much of the game in the clip shown; both players had already built their bases and were just minutes away from the climax of their battle when the game was resumed for the audience to watch.
I've enjoyed many hours over the years playing C&C games such as Red Alert and Generals so am apprehensive of the free-2-play costs that might be associated with playing this up and coming C&C title. EA have opened up a page to register for the beta of the game but as far as I know no one has received access as yet.