A new trailer video has been released featuring gameplay from Ubisoft's Watch Dogs. The video shows six minutes of this detailed and graphically stunning new game. Interestingly the demo was recorded on "a PC of PlayStation 4-level power" and played with an Xbox360 controller according to VG247. The Verge thinks that its great graphics are probably heavily influenced by its design base level targeting the PS4 on which it will be one of the launch titles.
This Watch Dogs in-game video (available in 720p) shows the main character Aiden Pearce in action in a variety of scenarios. The gameplay, set in present day Chicago, integrates hacking technology via various devices like smartphones, surveillance and wireless systems etc. This technology is used to find out information about other game characters and suggest missions for you to do; it also allows you to interact with in-game tech and to infiltrate systems. Your character can effectively sneak around and dispatch foes using silent kill methods but he can also get his hands on plenty of guns. Later in the demo Aiden Pearce gets accused of a murder and is chased by the police whom he manages to successfully evade.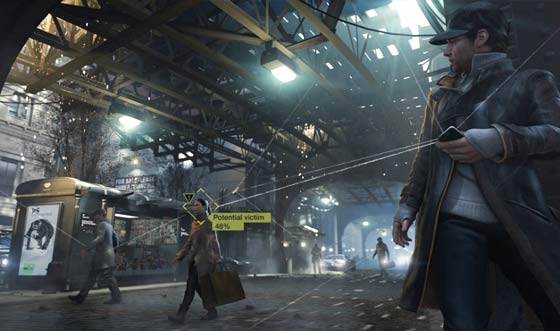 On Friday gaming magazine Polygon published an in-depth interview with the senior producer Dominic Guay. If you are interested in Watch Dogs there is a lot more information about the game and the background to the game in there.
Watch Dogs will be one of the launch titles on the PlayStation 4 and will also be coming to PC, Xbox 360, PlayStation 3 and Wii U. VG247 also expects it to be available on the next Xbox. As for launch dates it is expected that current generation consoles and PC will get this game on 19th November.