We got a personal demonstration of Nvidia's Project SHIELD at the CES Las Vegas 2013 last month. The new Android handheld looked good, seemed to have plenty of power to play the latest Android games, and came equipped with a 5-inch HD ready touchscreen in a sleek portable form. However Nvidia's Project SHIELD had another trick up its sleeve; playing games streamed directly from your GeForce GTX 600 series equipped PC.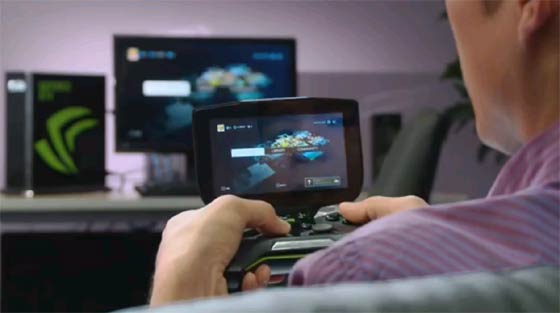 Now Nvidia has released the first in a series of videos showing off the Project SHIELD console in action. This first video shows the Project SHIELD portable Android games console streaming the PC game Borderlands 2.
Will from Nvidia demos Borderlands 2 using his Nvidia project SHIELD with almost no of observable lag between his handheld games console on-screen action and his Nvidia GeForce GTX 660 powered PC, which is shown in the background of the video. While he is playing Will repeatedly mentions the high frame rates and smoothness of the gaming experience on the Project SHIELD console. Will also boasted about the sound quality coming from the Project SHIELD, but of course we can't judge that from simply watching a YouTube video.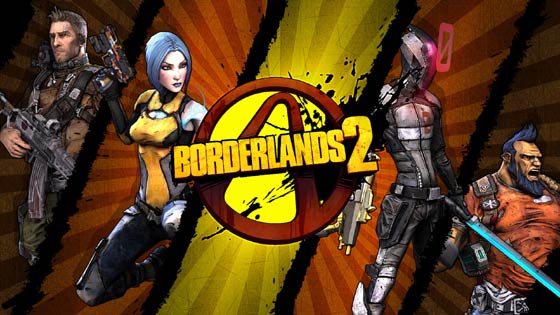 To follow up this initial video, Nvidia will be uploading examples of PC games running on the Project SHIELD every Monday. Also every Thursday the company promises to publish videos of the upcoming handheld games console running top Android titles. Please remember the time difference if you want to go and look at Nvidia's YouTube channel for these new upcoming videos; Thursday in the USA may well mean Friday morning here in the UK, likewise next Monday's PC streaming video may be uploaded late on Monday / early Tuesday in our time zone.
One key piece of information about the Nvidia Project SHIELD that is yet to be revealed is the price point. The question is; will its price and reliance upon a powerful GeForce GTX 600 series equipped PC in the household, for PC games streaming, limit its market appeal? This and the onset of cheap competition with the Android-TV-games-consoles like OUYA and GameStick utilising your big-screen living room TV, may well mean few sales for the Project SHIELD when it is released.