To celebrate the 10th anniversary of the Battlefield series, and Battlefield 3 Premium surpassing two million members, EA has decided to give away the original Battlefield 1942 for PC free of charge. Battlefield is a WWII FPS game with both single and multi-player modes. Battlefield 1942 was acclaimed at its launch with an average score of 89/100. The game scooped awards such as PC Game of the Year, Game of the Year and Swedish game of the decade.
Karl Magnus Troedsson, VP of DICE, the subsidiary of EA who made the game said "Since the beginning, the reception to the Battlefield series has been incredible thanks to our amazing fans. Every day, we strive to provide our community with great games and new ways to play as evident with Battlefield 3 Premium. We wanted to thank our fans who have supported us throughout the years with a chance to go back and play the game that started it all."

Playing the game you will take part in many famous battles of the war as a foot soldier and with the ability to control a range of 35 military vehicles. The game is much more co-operative in style than previous FPS games. A major part of the gameplay is to capture and control points around the battlefield. You can choose to play in an allied or axis team. Within either team are five roles; Scout, Assault, Medic, Anti-tank, and Engineer. Each role has strengths and weaknesses as you would expect.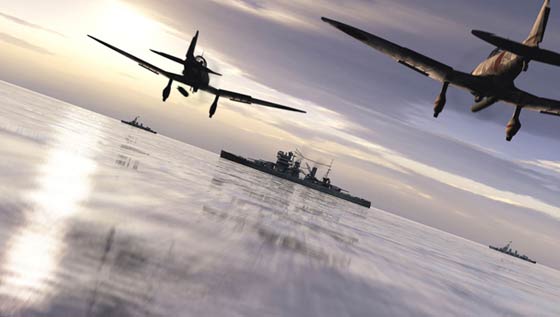 The game is of course 10 years old so shows its age graphically, for instance it was designed with non-widescreen monitors in mind. To download the game you must install and use an Origin account; EA's digital download game store. Don't be confused that the game appears under the "demos" category, it is a full free game, the original Battlefield 1942. Your download will be 1.2GB.