As is usually the way with MMOs, but still a great annoyance, Star Wars The Old Republic is plagued with stability issues and glitches that makes the experience far less than perfect in its launch week.

A patch will undoubtedly come, but current problems include long server queues, reportedly up to two hours, latency issues, and registration code glitches, which have prevented some subscribers from accessing the game at all.

Bioware's senior online community manager Stephen Reid has addressed some of the issues on the official forums:

"

As many of you know, we're experiencing high load and corresponding queues on some servers

," he writes.

"

This is to be expected during launch, as a high number of people want to play the game, and for long stretches at a time. We're monitoring all of our servers around the clock, and we're raising server population caps where required. However, to ensure our long-term goals of server stability and healthy populations, we do not want to raise population caps too rapidly.

"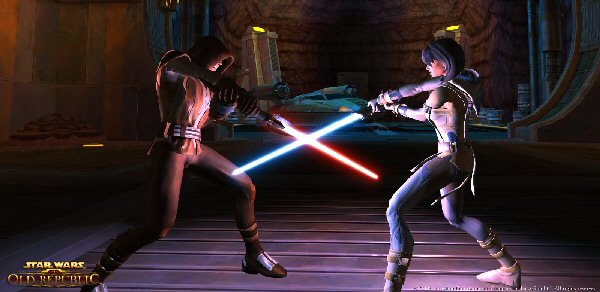 Queues to enter some servers, even at off-peak times



Other problems include out of synch audio, graphical glitches and bugged quests, all issues we've come to expect from MMOs in launch week. EA has yet to comment on those customers affected by the registration code glitch, which has seen a number of players who preordered the game through EA's Origin platform receive codes that don't work.

Things will undoubtedly settle down, and long-term fans of MMOs will be familiar with the type of problems SWTOR fans are currently facing, but that doesn't solve the immediate issues, which could see the game losing some potential subscribers before it's even really began.

For those who persist with Star Wars: The Old Republic, the rewards will probably be there, but when this much money is poured into a game (approximately $150 million) it's no wonder so many gamers are frustrated.

Do you think it's acceptable to launch a game that feels like it's in beta? Or do you expect early technical problems with MMOs and have faith that things will be fixed?