The Epic Games Store has given away quite a lot of games since its inception. These giveaways, as well as timed exclusives, greater developer revenue shares, and the usual sales seasons have all been used as tools to grow the store - facing tough opposition from the established Steam Store.
Now Epic Games has announced its latest promotional onslaught, timed to cover the Christmas and New Year festive season - 12 Days of Free Games. That's twelve free games to be unwrapped by digital video games collectors over the holiday, or more if Epic doubles up on some days.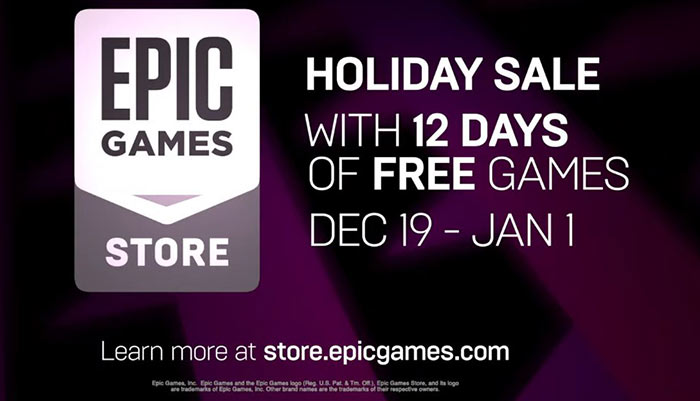 Unfortunately at the time of writing there isn't a hint, however obtuse, about what free titles will be up for offer. Looking at the giveaways from the past, one should expect a mix of obscure but worthy titles with a smattering of bigger names.
As the free giveaways begin, on Thursday 19th December, so does the Epic Games Store Holiday Sale. The free event and Holiday Sale run concurrently until 1st January 2020.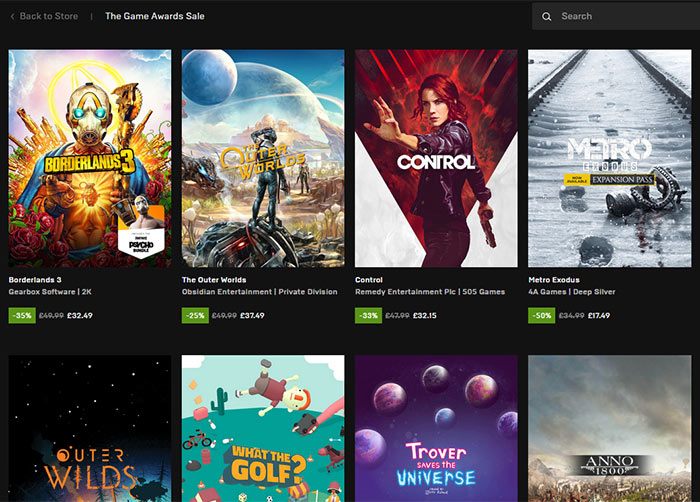 At the time of writing it is worth mentioning that Epic's The Game Awards sale is currently live but will shutter at some point today. It has a number of decent discounts on AAA titles and its current PC exclusives like Borderlands 3 and Metro Exodus (see screenshot above).
Last but not least, again at the time of writing, and up to the start of the Holiday Sale, Epic is giving away two games; The Wolf Among Us from TellTale Games, and "a unique prison sandbox experience," from Team17 by the name of The Escapists.