In mid September Rockstar Game released the Rockstar Games Launcher for Windows PCs. Some saw it as an important precursor for the release of Red Dead Redemption 2 on PCs. This time the rumour mill seems to have got it right, as just ahead of the weekend Rockstar announced Red Dead Redemption 2 for PCs.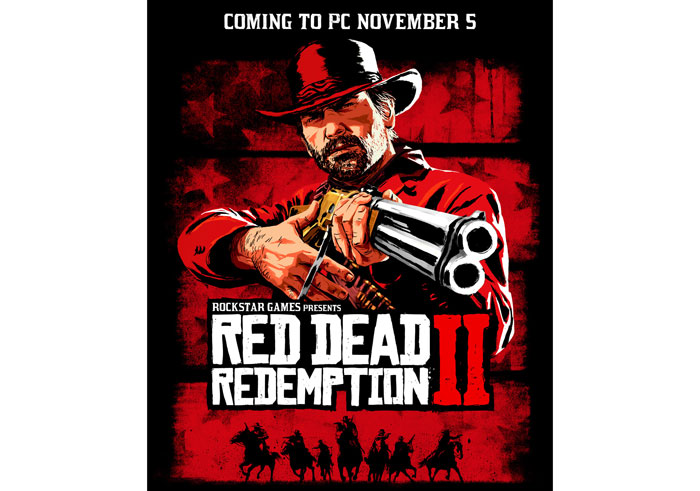 PC enhancements are being promised for the game. Rockstar says PC users will see "a range of graphical and technical enhancements for increased immersion along with new Bounty Hunting Missions, Gang Hideouts, Weapons and more". As one would expect the PC game also provides access to he shared living world of Red Dead Online featuring all previously released improvements and the latest content updates for the complete online experience. Online you can take part in frontier pursuits and more – progressing and earning rewards.
Rockstar is clearly steering PC gamers towards using its new launcher platform to purchase Red Dead Redemption 2. It is making the game available for pre-purchase via its launcher from Wednesday, 9th Oct. Furthermore, it is giving away various freebies to those willing to pony-up on the new game for the PC platform.
To start with, the free copy of Grand Theft Auto: San Andreas that heralded the arrival of the launcher continues to be available for free until Tuesday 8th Oct. From Wednesday two free games will become available for pre-purchase customers, who can choose two from; Grand Theft Auto III, Grand Theft Auto: Vice City, Grand Theft Auto: San Andreas, Bully: Scholarship Edition, L.A. Noire: The Complete Edition, and/or Max Payne 3: The Complete Edition.
Other bonuses that might attract you buy via Rockstar Games Launcher are free upgrade options to the Premium Editions of Red Dead Redemption 2, with both the Special Edition and Ultimate Edition discounted by $20 each. There are further bonuses to be had like an Outlaw Survival Kit for story mode a treasure map, plus in-game currency.
RDR2 isn't exclusive to Rockstar's own launcher, it will be made available via EGS, Greenman Gaming, Humble Store, GameStop and other digital retailers for pre-order from 23rd Oct. Steam users will get their mitts on the game in December.
Lastly, RDR2 will be a launch title for Google Stadia in November. Cloud streaming platform Stadia is Linux-server based, and is powered by AMD GPUs using the Vulkan API.