Yesterday Amazon leaked some details of the next Watch Dogs game via its retail listings. Today the official Watch Dogs Twitter account has confirmed the new name - Watch Dogs Legion, the location - London, and that the game will be featured during E3.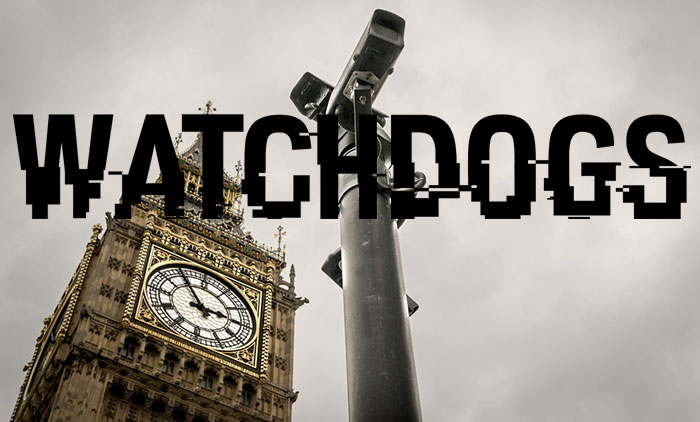 E3 runs through most of next week, from Tuesday 11th to Friday 14th June. Some games industry big-hitters will have pre-show events and so on ahead of the show opening - and Ubisoft is one of these, with its pre-show conference on Monday 10th June starting at 12pm PDT.
Ubisoft says that its pre-show event will be "bigger than ever" and feature news and updates on titles such as Steep, For Honor, Trials, Assassin's Creed Odyssey, Ghost Recon Breakpoint, and The Division 2 plus "some special surprises". There will also be a Rainbow Six Siege Celebrity showmatch to round off the day with some celeb audience participation.
Watch Dogs Legion will be on show at E3. We don't know how much detail we will get, all that has been teased is "God Save the NPCs. Reveal at E3. #WatchDogsLegion #UbiE3" accompanied by a pretty useless 10s video clip. However, the Amazon leak confirmed by this Tweet was a little more forthcoming…
Wario64 spotted the Amazon UK leak yesterday, and shared some screenshots of the listing. Though no packaging or in-game imagery was available we did get an indicative pre-release price of £57.99 and a tasty textual summary of the game as below.
"Watch_Dogs Legion is set in a near-future, dystopian version of London. It's a post-Brexit world in which society, politics and technology have changed and altered London's fortunes."

Play as anyone?
An interesting rumour about Watch Dogs was featured by Kotaku on Monday. If you are interested in what character you will play in Legion, the answer may be 'any of them'. "Play as anyone, every individual you meet in the open world, has a full set of animations, voice over, character traits and visuals that are generated & guided by gameplay systems," Kotaku suggests is the new game's central 'gimmick', making Legion a step beyond the previous games.