Ubisoft has announced Tom Clancy's Ghost Recon Breakpoint. The new game follows in the footsteps of Wildlands, as you play a 'Ghost' an elite special ops soldier. The new game is scheduled for release on 4th October for PC, Xbox One and PlayStation 4. Pre-order customers can participate in a Beta test before that time. However, PC gamers will have to purchase the game via either the Epic Games or Ubi Store.
Ghost Recon Breakpoint is a military shooter set in a diverse hostile open world that you can play solo or co-op (up to 4 people in total). Your mission is said to be the toughest yet, as you come face to face with the Wolves "a lethal ex–US military unit gone rogue, ready to use the most effective killing machines to take you down". These were your own brothers-in-arms but they have now gone rogue.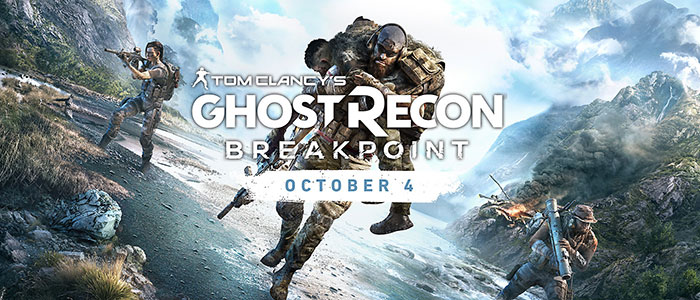 The Wolves have seized Auroa, the South Pacific archipelago home of the Silicon Valley giant Skell Technology. Importantly, the Wolves control a huge number of drones which they can use for spotting, and as you can see from the video the drones carry armaments too.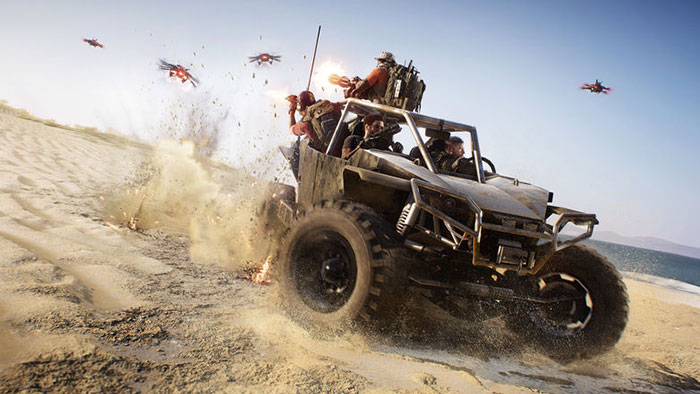 During your progress through the game your soldier's survival skills will be tested in this behind-enemy-lines combat ordeal. You will be able to customise your Ghost and progress with choice equipment, class skills, and weapons - plus loot and craft and upgrade these aspects further. Ubisoft promises a true social experience with new shared progression and best-in-class endgame content. The social hub provides a PvP arena to take on an intense 4v4 match too.
Above you can see gameplay via the 14-minute walkthrough shared by Ubisoft yesterday.
If you are interested in buying this game you can pre-order the standard edition for £50, and there are, as now is usual, several premium editions to choose from, which include (3 days) early access, as well as the beta access:
The Gold Edition will include the base game and the Year 1 Pass (£84).
The Ultimate Edition will include the base game, the Year 1 Pass and the Ultimate Pack (£92).
The Wolves Collector's Edition will include the base game, the Year 1 Pass, the Ultimate Pack, a Ubicollectibles figurine of Lt. Colonel Cole D. Walker, a Steelbook, exclusive lithographs, Walker's dog tag, and a waterproof map of Auroa as well as the soundtrack (£150).