I always like to see games given away for free by publishers, especially classics. Ubisoft has recently announced such a promotion, to celebrate 20 years of its Anno RTS/ trade/ economy management game on PC. 20 years ago, in 1998, the first Anno game was released – Anno 1602, or '1602 AD' as it became known in the US.
Anno 1602 was developed in Austria and first released in Germany where it became a multi-million selling hit, according to PC Gamer. The linked magazine awarded it a 81/100 score but its US sibling didn't rate it so highly and gave it 57/100. Anyway, even with the passing of time, you can add several points to both those scores with the highly attractive price ticket of zero pounds, shillings and pence.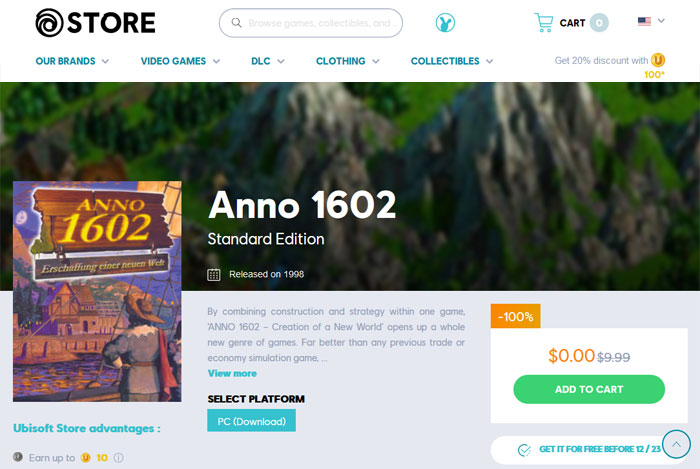 To snag a free copy of Anno 1602 it is simply a case of going to this linked promo page and clicking the 'PC' button beneath the blurb. There you will be asked to log in to your Ubisoft account – if you aren't already. After logging in you will get the response that "The game has been successfully added to your Uplay game library". You will be able to launch the uPlay client and download/play the game straight away.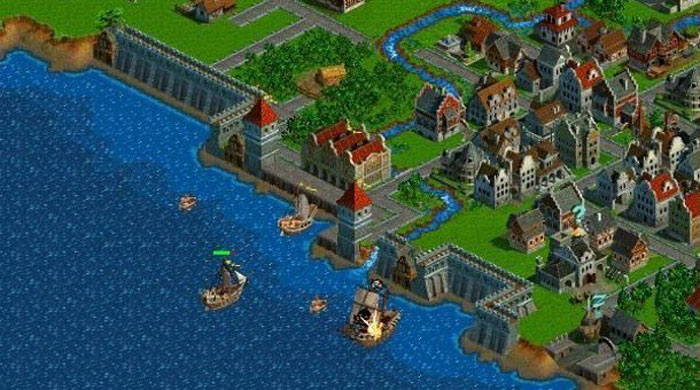 This freebie will expire at 11pm on 22nd Dec – some US time or other - so should be available until sometime on 23rd Dec here in Europe. But if you are interested please make a note to add the game to your account this evening if it is not possible right now, so you don't miss out. Of course, system requirements are light, and even more importantly Anno 1602 is said to work fine on Windows through XP, Vista, 7, 8, and 10.
Ubisoft hopes that this freebie will be a good bit of publicity for the Anno series which is set to return to the PC on 26th Feb 2019 with the release of Anno 1800, where you are challenged to "lead the Industrial Revolution".