A month ago we first heard about EA considering releasing a string of Command & Conquer PC remasters. Now the games publisher has revealed, via official blog and Reddit, its initial plans with the franchise remasters. Turning from old masters to glorious new raytraced creations, EA/DICE has issued a patch for the new Battlefield V to enable DirectX Ray-tracing and Nvidia RTX options. Interestingly, TechPowerUp has already shared a review and analysis of the game performance with DXR active.
Command & Conquer 4K remasters
EA says that it will remaster Command & Conquer: Tiberian Dawn, and due to popular demand it will also remaster the original Command & Conquer: Red Alert. EA will partner with Petroglyph Games to develop the C&C remastered collection. You might not have heard of this firm but it includes "many of the original developers from Westwood Studios, and some of the most influential members of the original Command & Conquer development team from 1995." Names checked include the likes of Joe Bostic (co-creator of C&C), Steve Tall (programmer), Jim Vessella (producer), Mike Legg (audio), and Frank Klepacki (composer).
With these experienced talents working on the remaster, EA promises that it will do its best to maintain the authenticity of the original experiences. In addition to Petroglyph, EA will be using the premier art studio services of Lemon Sky Studios to help bring these original games to 4K glory.
Readers might be concerned about paid expansions and microtransactions. EA has ruled out such money making schemes in these remasters. Furthermore, classic expansion packs like Covert Ops, Counterstrike, and Aftermath will be bundled with the base game.
Battlefield V with GeForce RTX raytracing
As Microsoft re-started its rollout of Windows 10 October 2018 Update (which includes DirectX Raytracing API), EA/DICE released a patch for Battlefield V, and Nvidia released the GeForce 416.94 WHQL drivers - which all come together to enable gamers to enjoy real time raytracing on their shiny new Nvidia GeForce RTX 20 graphics cards.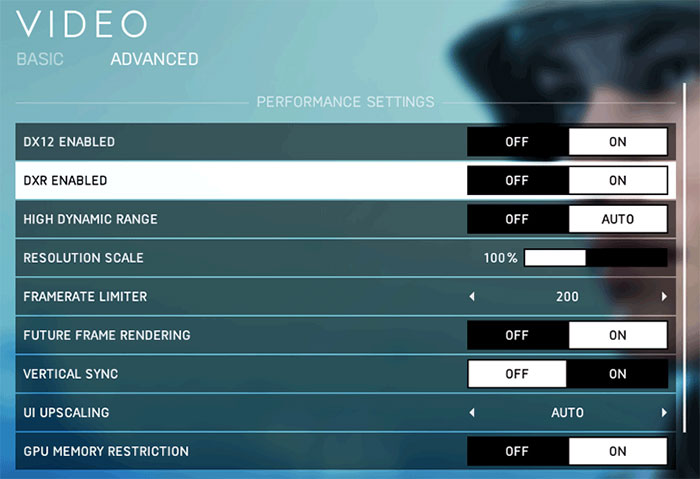 TechPowerUp has already tested Battlefield V with DXR on / off and with four quality settings (if on, of course) low, medium, high, and ultra. The site shares its finding in tabular form here, with separate charts for 1080p, 1440p, and 2160p gaming. I've truncated the 1080p chart to embed below, as an example.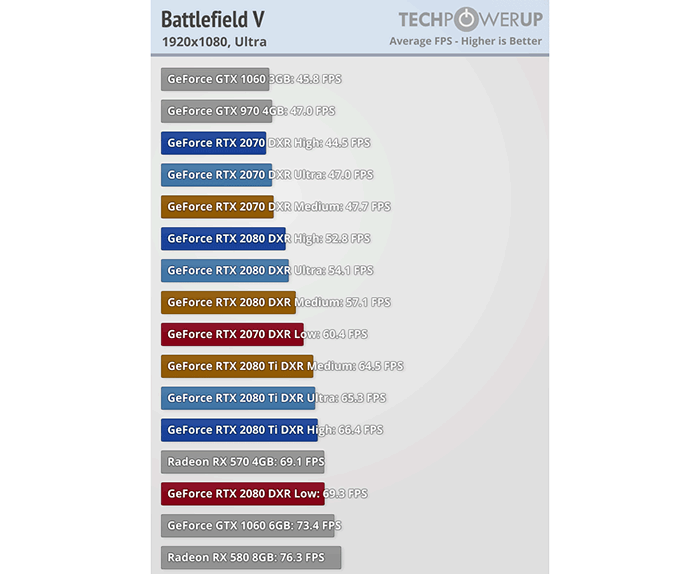 It is observed that flicking on the DXR option impacts frame rates by about 60 per cent on the RTX 2080 and RTX 2080 Ti with most sub-settings making little or no difference in framerates until you turn it down to 'low'. Meanwhile the RTX 2070 allows for Battlefield V real time raytracing that is "somewhat playable at 1080p, barely playable at 1440p, and practically unplayable at 4K UHD". That makes the RXT 2070 sound underpowered for 'RTX On' frills as things stand. You can also check out Guru3D for a similar set of tests and findings.