Ubisoft held its E3 2018 press conference a few hours ago and revealed some new AAA games titles plus expansions for its existing titles. New game highlights of the event, into which you can delve deeper on a per-title basis via the Ubisoft blog, include; Assassin's Creed Odyssey, The Division 2, Beyond Good and Evil 2, Skull and Bones, Trials Rising, Transference, Starlink: Battle for Atlas, and Mario & Rabbids Kingdom Battle. Additionally there was news about content for the likes of The Crew 2, Rainbow Six Siege and For Honour.
Assassin's Creed Odyssey will, as expected, be set in ancient Greece. It is thus set earlier in time than any other part of the series: 500BC. In the game you are cast as one of two Spartan outcasts-turned-mercenaries, Alexios or Kassandra, at around the time of the Peloponnesian War.
The above world premiere trailer, embedded above, leads on to the gameplay walkthrough video, if you are interested.
Alexios or Kassandra can customise their gear, upgrade abilities, and personalise their ship on their path to becoming a Spartan hero. In the game you will travel from the heights of snowy mountain peaks to the depths of the Aegean Sea and be able to forge your own path in this world - your decisions shape the world around you with over 30 hours of choice dialogue and multiple game endings.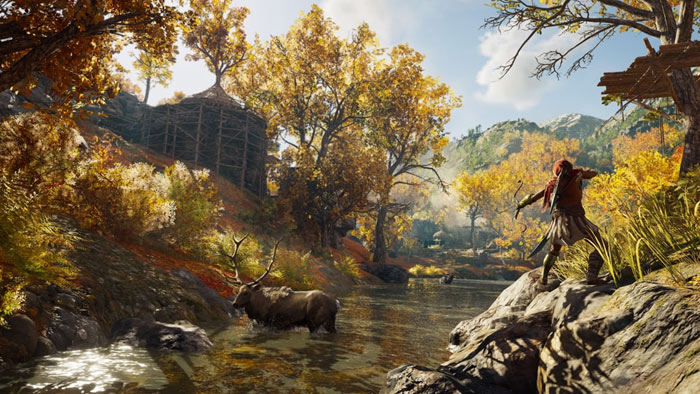 Assassin's Creed Odyssey launches on PC, Xbox One and PS4 on the 5th October.
The Division 2 was fully unveiled at E3 2018. This online open-world action-shooter RPG experience is set in Washington D.C., and takes place seven months after a deadly virus was released in New York City. Remember, the first episode was set in New York, a few months earlier. As a member of The Division it is your job to work to stop enemy factions from completely taking over the city - and ultimately, the nation.
New in The Division 2 are revamped player progression systems and new specialisations. This time you can be a sharpshooter, demolitionist, or survivalist, and each choice comes with its own progression path. Another major addition is the inclusion of eight-player raids in challenging missions that will test your skill, communication, and teamwork.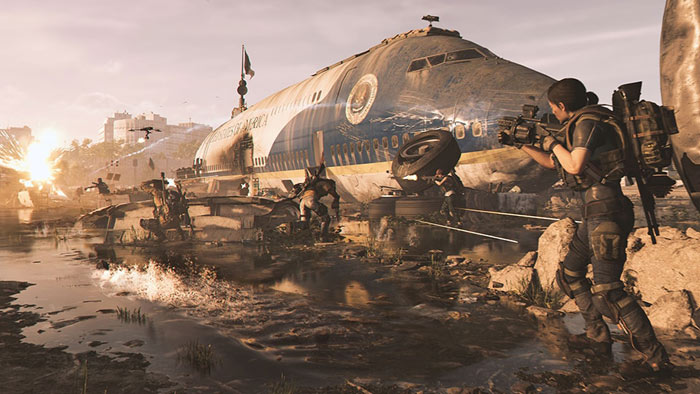 Three DLC packs are to be released in the wake of The Division 2, each one a full episode in an ongoing story. Release is still quite a long way away, scheduled for March 2019 on PC, Xbox One and PS4.
If you are interested in any of the other Ubisoft titles mentioned in the intro, please check out the Ubisoft Blog and the Ubisoft E3 2018 YouTube playlists - please note there are separate lists for trailers, gameplay videos, developer highlights, and E3 presentation footage.